Pennsylvania man accused of mocking, punching man with cerebral palsy arrested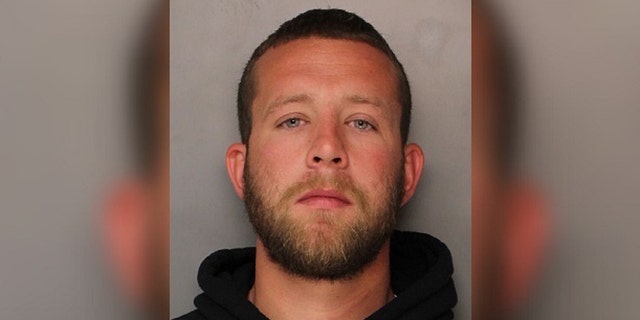 A Pennsylvania man faces charges after he mocked and then sucker-punched a person with cerebral palsy as he left a convenience store.
Barry Baker, 29, of Coatesville, was charged with simple assault after a May 10 incident outside a 7-Eleven in West Chester, Pennsylvania.
VIRGINIA WOMAN IN 'FAKE HOMELESS' VIDEO HAS BEEN ARRESTED
Authorities said Baker was caught on video imitating how a 22-year-old man with cerebral palsy walked from his car into the store.
When the man emerged from the store, Baker continued to mock him and then punched him in the face without warning, according to news station KYW-TV.
"The defendant's actions in this case are appalling. You wonder what would make an individual treat somebody like that," West Chester Police Chief Scott Bohn told KYW-TV.
Read more at the New York Post.