Pennsylvania man, 84, shoots and kills home invader, fights off another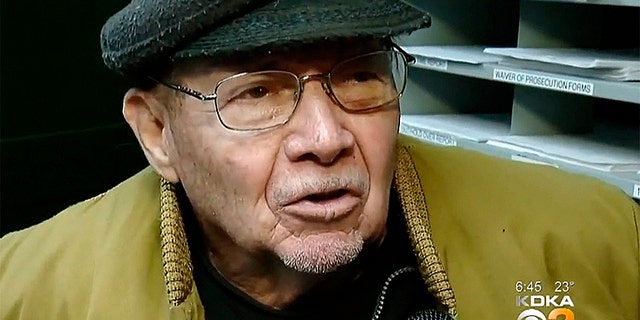 An 84-year-old Pennsylvania man successfully fought off a home invasion, fatally shooting one intruder after two men broke into his house in the middle of the night.
Ellwood City police said Don Lutz was awakened by a noise around 1:15 a.m. Friday. He grabbed a handgun, which he told KDKA he keeps under his pillow while he sleeps, and went out to investigate.
He was met by two men breaking into his home.
"I was in bed sleeping, they woke me up," Lutz told KDKA. "Woken up to them busting in on my front door, and I went out in the hallway in the dark, and I met this one guy, and he went to grab me and that's when I shot him."
25 RACE HORSES KILLED BY SOUTHERN CALIFORNIA WILDFIRE
Police said Lutz then fought off the other intruder, who fled the house via the front door. That man is still not in police custody.
Police did not identify the suspect who died. Lutz, who was taken to the police station for questioning, did not suffer any injuries.
Ellwood City is about 40 miles northwest of Pittsburgh.
The Associated Press contributed to this report.