Pennsylvania car wash shooting leaves 4 dead, police say
Four people were killed after a shooting at a Pennsylvania car wash early Sunday morning that family members said stemmed from a domestic dispute.
Pennsylvania State Police earlier said five people died from the shooting, but it was later clarified four people died. One woman was not shot and only suffered minor injuries from broken glass as she was able to hide in the back of a car during the attack.
Shots were fired around 3 a.m. at Ed's Car Wash in Melcroft, about 55 miles southeast of Pittsburgh. Police said the gunman, identified as 28-year-old Timothy O'Brien Smith, killed William Porterfield, 27; Chelsie Cline, 25; Courtney Snyder, 23; and Seth Cline, 21.
State Trooper Robert Broadwater said two of the victims were found inside a pickup truck and two others were found outside in the car wash's parking lot.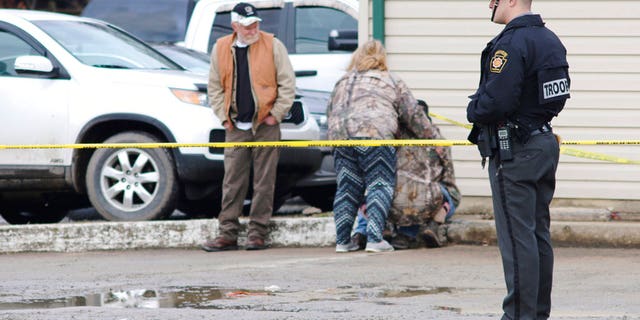 Three vehicles were towed from the location, two of which were pickup trucks — including the one that two of the victims were found in — and the other was a sedan.
Smith — who officials said was armed with an AR-15 semi-automatic rifle, .308-caliber rifle and 9mm handgun and was wearing a body armor carrier without the ballistic panels inserted — remained in a hospital on life support as of late Sunday afternoon, and isn't expected to survive.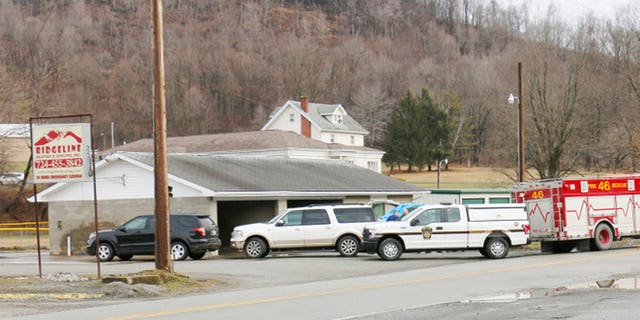 Police said it was possible that Smith's gunshot wound was self-inflicted.
Officials have not released a motive or revealed how Smith knew the victims, but Sierra Kolarik, half-sister of victim Chelsie Cline, told the Pittsburgh Tribune-Review that Cline and Smith knew each other, and he developed an obsession over her. WTAE reported the gunman was "heartbroken and jealous."
"I don't understand," Kolarik told the newspaper. "I still don't believe it."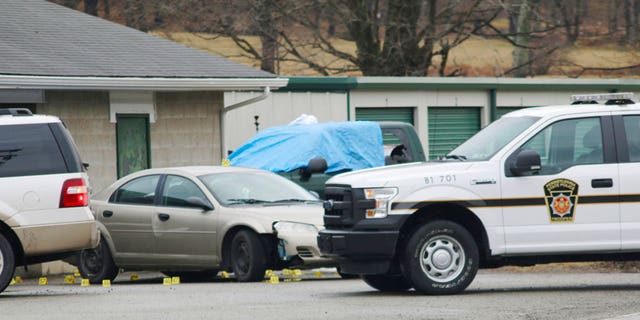 The owner of the car wash, Ed Bukovac, told the Tribune-Review that a neighbor called him around 4 a.m. on Sunday, saying something was wrong at the business. He said by the time he arrived, police were already at the scene.
A man who lives nearby told the newspaper he heard nearly 30 gunshots over the course of several minutes.
Pennsylvania Gov. Tom Wolf tweeted Sunday afternoon he and his wife "are praying for the families of these victims. @PAStatePolice and law enforcement in Fayette County have had a long week already and we thank them for their service."
The Associated Press contributed to this report.