Pennsylvania Army depot explosion injures 4 people, 3 seriously, officials say
Four people were injured Thursday in an explosion at a Pennsylvania Army depot housing missiles and ammunition -- and three of those hurt were airlifted in serious condition to hospitals in the Baltimore-area, officials said.
Col. Steven Ledbetter, the commander at Letterkenny Army Depot, said a small explosion and fire occurred, injuring four people, around 7:20 a.m. in the paint area of Building 350.
"Our thoughts and prayers are with them and their families at this time," he said at a news conference.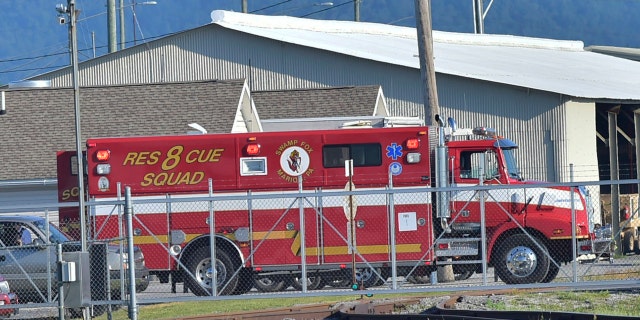 Ledbetter said three victims were flown to Baltimore area hospitals and the fourth left in an ambulance.
The Franklin County Office of Emergency Management told Fox News there was no threat to the public.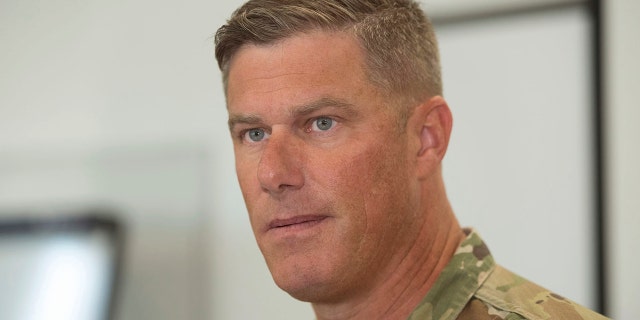 The cause and severity of the explosion wasn't immediately clear, however, some employees reported seeing two coworkers run out of a building "screaming and on fire, one with chemical burns," ABC27 reported. Ledbetter said additional information would be released Thursday afternoon.
The Franklin Fire Company said an "active fire" was reported at Building 350, and it was treating burn victims.
The fourth victim was treated at a local hospital and released, according to the Associated Press. A hospital spokeswoman said the person had minor injuries, but no burns.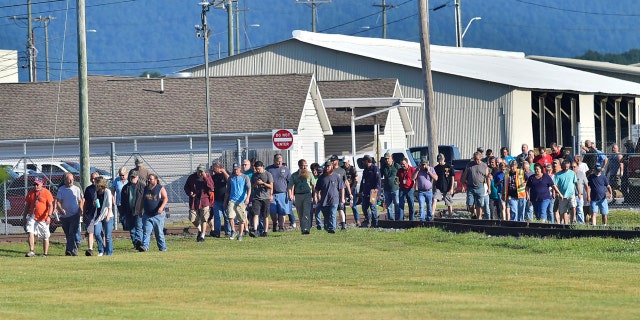 The facility in Chambersburg is located about 50 miles southwest of Harrisburg, according to FOX43. Ledbetter said the explosion occurred in the painting area of a vehicle shop where more than 300 people work, and that building does not hold any munitions.
The depot said in a series of Facebook posts, that were later deleted, "there is no suspicion of terrorist activity in regards to this incident."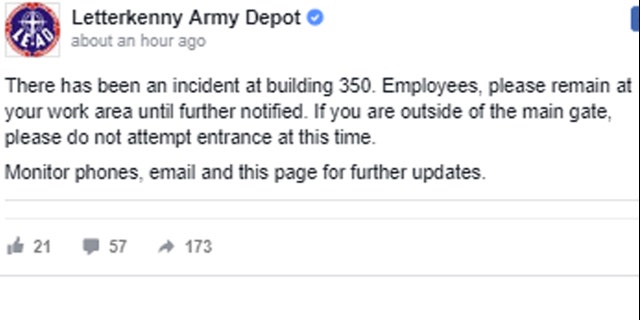 "There has been an explosion in the industrial area at Bldg 350, Letterkenny Army Depot. The incident is contained and will not affect depot operations or workforce safety elsewhere," the depot posted. "There were injuries that fire and emergency services have treated and individuals have been transported to medical facilities."
The facility asked employees to "remain at your work area until further notified. If you are outside of the main gate, please do not attempt entrance at this time."
Officials later said that employees of Building 350 have been released for the day, and that normal operations are expected to resume beginning on Sunday.
The 18,000-acre depot has more than 3,600 employees who help provide "responsive and sustainable readiness for the US and Allied Air and Missile Defense forces."
Established in 1942, the facilities assist in maintaining and storing missiles and ammunition. The depot's website says work there focuses on air defense tactical missile ground support equipment, mobile electric power generation equipment, Patriot missile recertification and route guidance vehicles.
Both the Army and the Occupational Safety and Health Administration will investigate the blast, Ledbettersaid.
Fox News' Shira Bush and Cody Derespina and The Associated Press contributed to this report.