Penn State fraternity member charged with student's death deleted video, detective says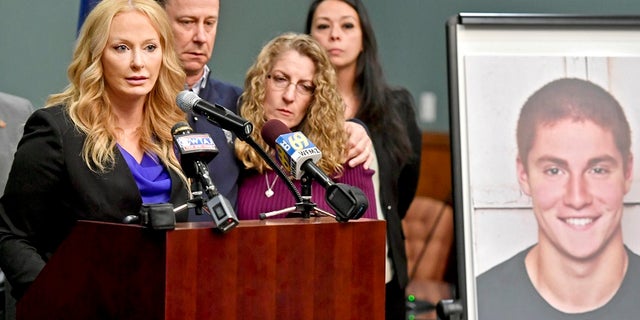 A State College police detective said one of the 18 Beta Theta Pi fraternity members facing charges regarding Penn State student Timothy Piazza's death deleted video from the frat house's basement camera.
Detective David Scicchitano said in Centre County Courthouse in Bellefonte, Pa. on Thursday that the footage was deleted two days after Piazza died, according to Penn Live. The detective said he believed he knew which fraternity brother deleted the footage but did not name the person. He also revealed that one of the 18 members facing charges is the person he suspected deleted the footage.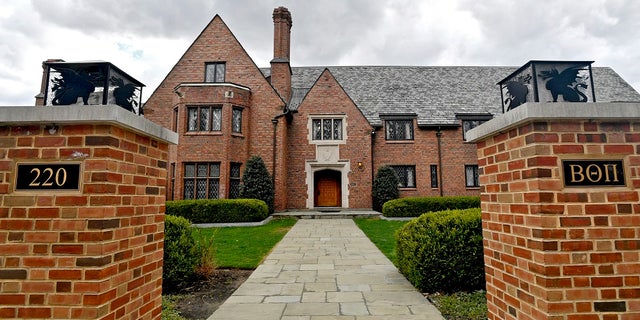 It is not clear what the video could have captured. Prosecutors hinted that police may file additional charges.
PENN STATE FRATERNITY DEATH HEARING TO RESUME
Piazza, 19, a sophomore from Lebanon, NJ, fell several times during a night of drinking on Feb. 2 that followed his participation in a pledge acceptance ceremony. Security camera footage inside the frat house recorded the response of fraternity leaders and other members as they dealt with the injured and intoxicated new fraternity brother with a series of efforts.
Other security camera footage that was shown in an earlier court session showed fraternity members holding Piazza down and pouring liquids on him while he appeared to be unconscious. Piazza was left on a couch where he made several attempts to get up but repeatedly fell and in some cases landed on his head.
Piazza died Feb. 4 at a hospital. Authorities said he had consumed a dangerous amount of alcohol and suffered severe head and abdominal injuries.
POLICE: BABY ABANDONED BY MOM SURVIVED 3 DAYS IN PLASTIC BAG
The preliminary hearing is for 16 fraternity members who are facing charges that include involuntary manslaughter and aggravated assault. Two other members have waived the hearing.
The fraternity itself also faces criminal charges, including voluntary manslaughter and aggravated assault. Following Piazza's death, Penn State permanently banned Beta Theta Pi.
The Associated Press contributed to this report.