Penn State abuse scandal costs approach a quarter-billion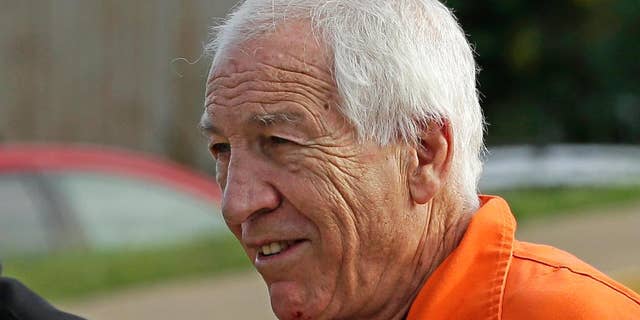 NEWYou can now listen to Fox News articles!
Penn State has shelled out almost a quarter-billion dollars in costs related to the Jerry Sandusky child rape scandal -- and nearly half of the money is lawyer fees.
At least $112 million has been spent on lawyers, consultants and others involved in representing the school during the numerous probes launched against it relating to the Sandusky case, The Philadelphia Inquirer reported on Saturday.
The Penn State figures were released in response to an inquiry from The Inquirer.
In the five years since Sandusky was arrested on child molestation charges, Penn State has paid out about $236.4 million. The Inquirer notes that total could be even higher if lost bowl game revenue is counted.
But the massive figure does include a recent $12 million verdict in the whistleblower and defamation case brought by former assistant coach Mike McQueary, whose testimony helped convict Sandusky in 2012.
It also takes into account the 33 people who've alleged abuse by Sandusky that the university has settled with for a total of $93 million.
The total covers the $48 million "fine" levied by the NCAA that is funding anti-child-abuse efforts in Pennsylvania, too.
The Associated Press contributed to this report.