Patti LaBelle's Hairdresser, Bodyguard Charged With Assault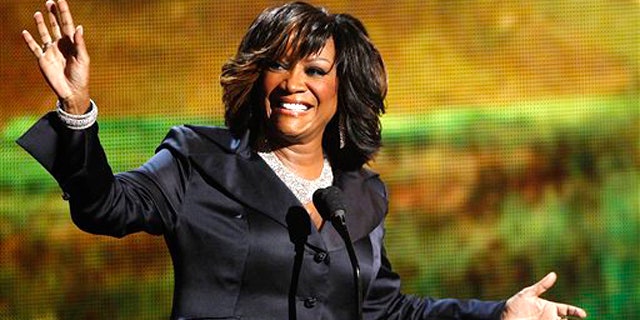 NEWYou can now listen to Fox News articles!
Patti LaBelle's bodyguard and hairdresser were charged with assault stemming from a March altercation with a West Point cadet.
Surviellence video at Bush International Airport shows what appears to be Richard King, the cadet, taken to the ground by two of LaBelle's employees.
The Houston Chronicle identified the two as Efrem Holmes, 43, and Norma Harris, 63.
"They are not in custody at this time," Victor Senties, a Houston police spokesman said, according to the paper. "We have open warrants out on them."
Body guards reportedly told police they were protecting LaBelle's son, but authorities viewed the video three months later and decided to go forward with assault charges.
King was suspended from school over the incident and filed a lawsuit, claiming severe head injury and blood loss. LaBelle is countersuing.