Pastor, church members hailed as heroes in shooting that left 3 injured, including a newborn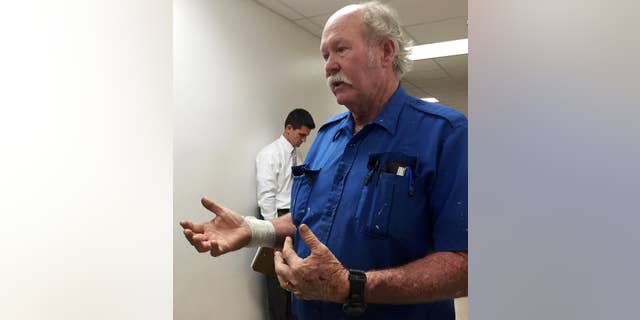 NEWYou can now listen to Fox News articles!
EAST SELMA, Ala. – The pastor and members of the congregation that wrestled a gun away from a man police say opened fired in an Alabama church are being praised as heroes.
Selma police Lt. Curtis Muhannad says 26-year-old James Junior Minter is being held without bond in the shooting of his girlfriend, his infant son and the church pastor, Earl Carswell, who tried to intervene Sunday morning.
Minter was arrested shortly after he opened fire during a church service at Oasis Tabernacle Church in East Selma, Alabama.
Witnesses told police Minter entered the church and sat in the front row between his girlfriend and the baby. Minter then pulled out a handgun and started shooting.
The pastor was taken to a local emergency room for treatment, while the woman and baby were taken to a hospital in Birmingham. The victims were in stable condition.