Parolee throws California police dog out of second floor window, police say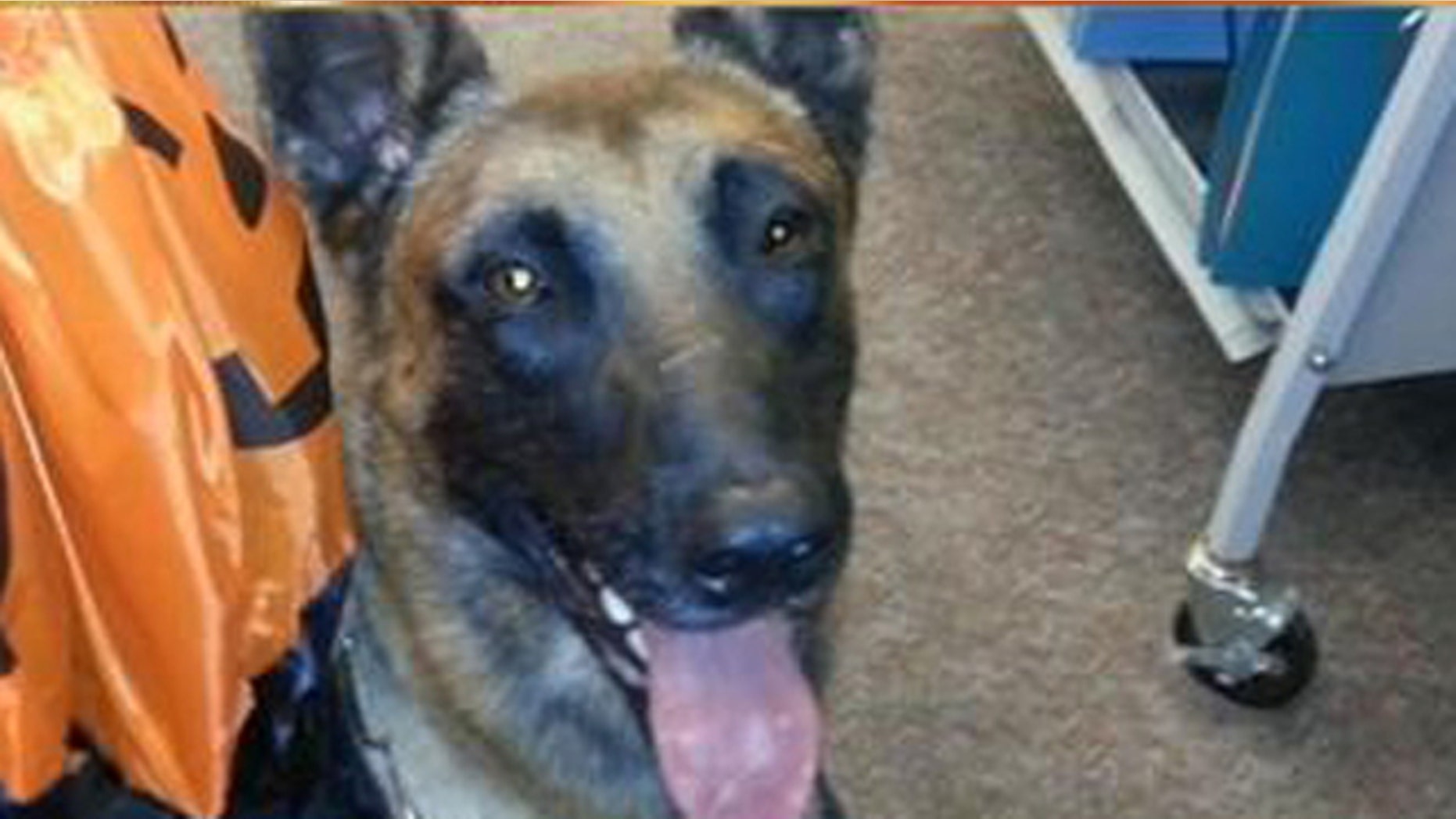 Authorities say a Los Angeles-area police dog is recovering after he was thrown out of a second story window by a parolee.
MyFoxLA.com reports the Fontana police dog, named "Jaris," was searching for the man, who was wanted by authorities and considered armed and dangerous.
Police say the man was spotted trying to escape out a second-story window so the dog was sent rushing in. The suspect used the dog's momentum to throw him out the open window.
"Jaris" landed on his head, suffered a large gash, bled through the nose and was staggering.
However, MyFoxLA.com reports the dog suffered no major injuries and is expected to return to work.
The suspect was eventually arrested.
Click for more from MyFoxLA.com. 
The Associated Press contributed to this report.