Parkland-area forum on school safety brings angry parents, students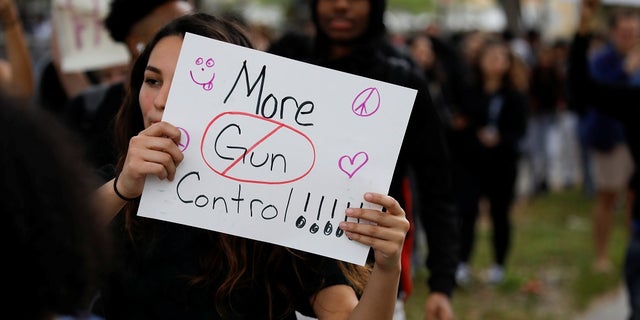 A security forum for parents and students at a Florida school, planned in the wake of the Parkland school shooting, went off the rails Wednesday as audience members shouted each other down and complained about the district's enforcement of policies.
The event, at Plantation High in Broward County, was called to assess the school district's response to the Feb. 14 massacre at Marjory Stoneman Douglas High School in which a former student killed 17 people.
But things quickly became unruly as audience members shouted over each other and the event dragged an hour longer than originally planned, South Florida's Sun-Sentimental reported. Many in the audience were displeased with what they regarded as the school district's "ineffective" policies.
In particular, Stoneman Douglas' policy of having students wear clear backpacks was the subject of criticism. Parents say students have been able to circumvent the policy by putting non-clear bags inside the backpacks.
"Why do we have clear backpacks if they aren't being enforced?" asked one senior.
Some parents invoked the memory of 1999's Columbine High School shooting in Colorado that left 13 people dead, arguing that school administrators "failed" to learn the lessons.
Many suggested that Broward's school board members need to be replaced and that disciplinary measures for students are too lenient.
Superintendent Robert Runcie pleaded with students and parents alike for patients.
"The grief, the recovery, the anger – it's going to be a journey we're going to go through and it's not going to happen overnight. I ask for your patience, your collaboration, your input and your grace as we go through this process."