Parents separated from kids at border describe ordeal as 'slow death'
EL PASO, TEXAS – Five parents who've been separated from their children while being detained for illegally crossing the border recalled their heart-wrenching ordeal one compared to a "slow death."
The parents spoke publicly for the first time on Monday at a press conference organized by a Catholic organization in El Paso, Texas. The parents were emotional when they recalled being separated from their children.
One mother, who was only identified by her first name, Miriam, recalled the day when she said border patrol agents took her 4-year-old son.
She spoke Spanish and said they traveled from Guatemala. She grew emotional and said an officer told her to dress her child because they were "going to take him."
She said that she could not say anything to her son because he was asleep. She said he woke up while border agents carried him away.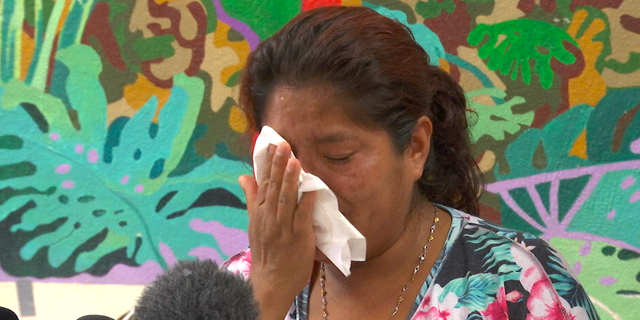 The boy ended up at a shelter in New York. When the mother contacted a social worker to speak with her son, she was told that the child was angry and didn't want to talk because he believed his mother had abandoned him.
As many as 2,300 children were separated from their migrant parents from the time the administration adopted the zero-tolerance policy until June 9, officials have said.
The five parents are part of a group of 32 who arrived at Annunciation House, a Catholic organization. The parents were mainly from Central America.
Ruben Garcia, the director of the organization, said most parents have been detained for an average of 25 days and about 90 percent have not spoken to their children since they were separated.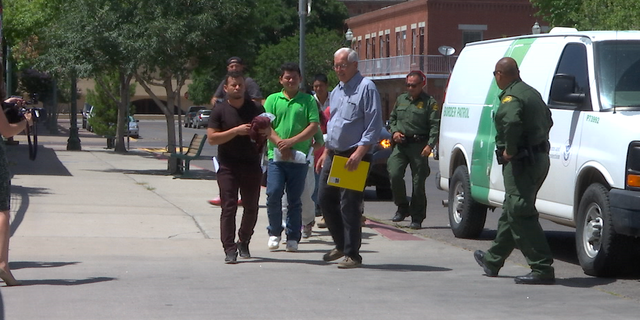 Mark Weber, a spokesman from Health and Human Services, spoke at a separate conference about the process following a family separation.
"All children in our care, the first thing we do when they come to an HHS shelter within 24 hours is ensure they are connected to a parent or a family or loved one. So, the parent or family member can know the child is safe and secure and where they are," said Weber.
Garcia said these families are not being connected with their children within 24 hours.
"Many times (these families) are told things that are not true," said Garcia.
The government withdrew the criminal charges against the parents, whom are now seeking asylum status, Garcia said.
The exact process to reunite families has been unclear because migrants are first stopped by Customs and Border Protection. Then children are transferred to the custody of the Department of Health and Human Services, while adults are detained through Immigration and Customs Enforcement, which is under the Department of Homeland Security.
Iris, another mother, who said she is looking for her 6-year-old son, said if she had known they would be separated, she would never have come to the United States. She described the ordeal as a "slow death."
The Associated Press contributed to this report.