Parents in Disbelief as California School Shuts Down Amid Molestation Probe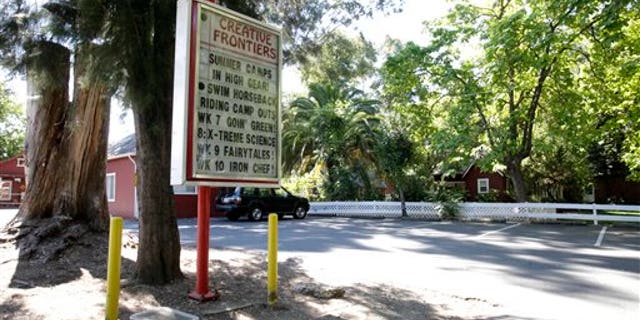 NEWYou can now listen to Fox News articles!
Parents were in shock Tuesday after authorities closed a private elementary school in Northern California amid allegations that the school's principal engaged in sexual misconduct with students.
The California Department of Social Services shut down the Creative Frontiers School in Citrus Heights on Monday after several former and current students made claims against school owner and principal Robert Adams that dated back 15 years. The school's license was suspended.
In a report prepared by the Department, Adams is accused of "inappropriate physical and sexual contact with children," the Sacramento Bee reports.
"I have to point out Mr. Adams is not under arrest and an arrest warrant has not been issued," police spokesman Jon Kempf said. "Due to the sensitive nature of this investigation we want to move slowly and cautiously."
The report alleges that Adams touched female students on their chests, vaginal areas, under their skirts and down their pants. Adams was also accused of secluding female students under a computer desk and laying with them on a mat in his office.
Cynthia Higgins, an office administrator, allegedly knew about the wrongdoings and failed to report Adams' behavior after receiving complaints.
Adams' lawyer, Linda Parisi, told the Sacramento Bee that the allegations are "absolutely untrue."
Police said they were proceeding cautiously with the investigation.
Parent Cristina Azocar said she found the allegations about Adams difficult to believe.
"I didn't have any bad feelings about him," said the 43-year-old mother, whose 3 1/2-year-old son had been in a daycare program at the site before it was closed.
"I actually thought he was pretty nice. The kids seemed to be attached to him and that was one of the things that sold me on the school," she said.
The school serves about 180 students up to sixth grade. Its tree-lined campus in a middle class, suburban setting has a small horse pasture where five horses could be seen Tuesday.
Further back, a large playground is surrounded by red cottage-like classrooms.
On Tuesday, the campus was deserted and swim towels had been left hanging to dry on a fence near the swimming pool. A sign was posted on the office saying the school had been closed by the state.
The school's website says Adams was honored in 2008 as administrator of the year by the Professional Association for Childhood Education, a nonprofit organization for early childhood educators and professionals.
Creative Frontiers School is accredited by the Western Association of Schools and Colleges.
Citrus Heights is about 20 miles northeast of Sacramento.
The Associated Press contributed to this report.