Paralyzed Florida veteran fights to help others despite physical challenges
Sergeant Pam Kelly thought she would spend her entire career in the U.S. Army, but that all changed when she suffered a paralyzing accident.
In 2002, Kelly worked sling load operations, which is when a helicopter picks up a load and carries it from one area to another. The 37-year-old instantly became a quadriplegic when one of the helicopter's cables snapped, and the load fell on her.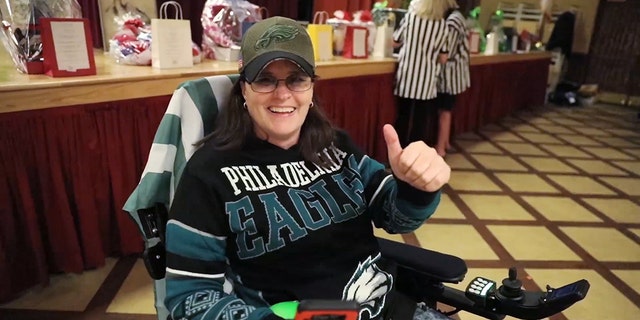 "It crushed my spine, my head, and both of my shoulders," said Kelly. "I lost everything. I basically lost my soul."
She revealed that her injury had caused her to become isolated from society. But Kelly always had loved athletics, and said that she found a new outlet when she learned about adaptive sports.
She was able to use a special bike, and took up adaptive cycling. "Cycling became my passion and love," she said, "because I still needed to live and to have a purpose."
Licensed Clinical Psychologist Diego Hernandez works with veterans who suffer a wide variety of injuries. He spoke to Fox News about the benefits of adaptive sports, and explained that training and competition provide necessary challenges for personal growth and the physical conditioning needed for health and wellbeing. "I believe adaptive sports creates the opportunity for these service members to discover what they are truly capable of post-injury," Hernandez said.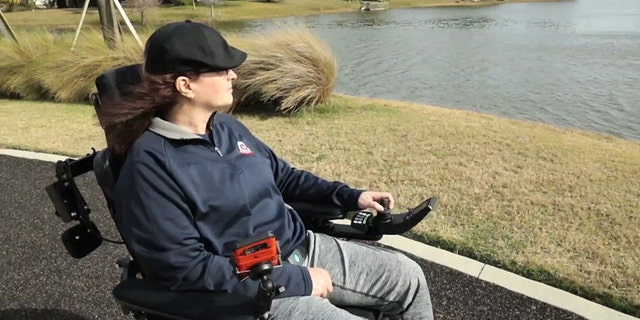 After three-and-a-half years of dedicating herself to cycling, however, Kelly suffered another setback. She had to have emergency surgery on her elbow, which she said, caused severe damage in the nerve, and gave her limited use of one arm.
In 2015, Kelly found new hope with the group Villagers for Veterans in Sumter County, Florida. The mission of the nonprofit organization is to provide severely injured veterans with tools and services to improve their mobility and independence, and their overall quality of life.
Villagers for Veterans did just that for Kelly. The group helped Kelly receive an all-terrain wheelchair and a Sleep Number bed. The bed helped Kelly effectively sleep at an elevation because she has problems with her esophagus. The nonprofit now is working to build Kelly a smart home in the Villages.
Villagers for Veterans not only has given Kelly tangible tools to improve the quality of her life, but the group has also given Sergeant Kelly a community that believes in her. "Attitude is gratitude," said Sergeant Kelly, "I've grown a family here."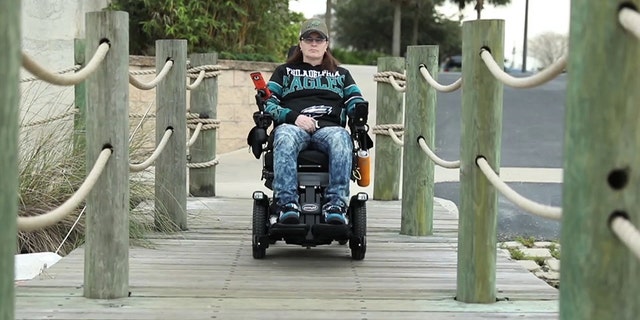 Marie Bogdonoff is president of Villagers for Veterans and spoke to Fox News about Kelly. "When we first met Sergeant Pam Kelly, she was very withdrawn, quiet, and was not one to talk much," said Bogdonoff. "She saw the love and affection of people here in the Villages, the support that she never had, and so the change has been nothing but miraculous."
Despite all of her setbacks, Kelly, said she's inspired to improve the world around her. "I want to start helping others to achieve their goals," she said. "They say, once you become a soldier, you're always a soldier, and that's what my motto is today."
Emily DeCiccio is a video producer and writer for Fox Digital Originals. Follow her on Twitter @EmilyDeCiccio