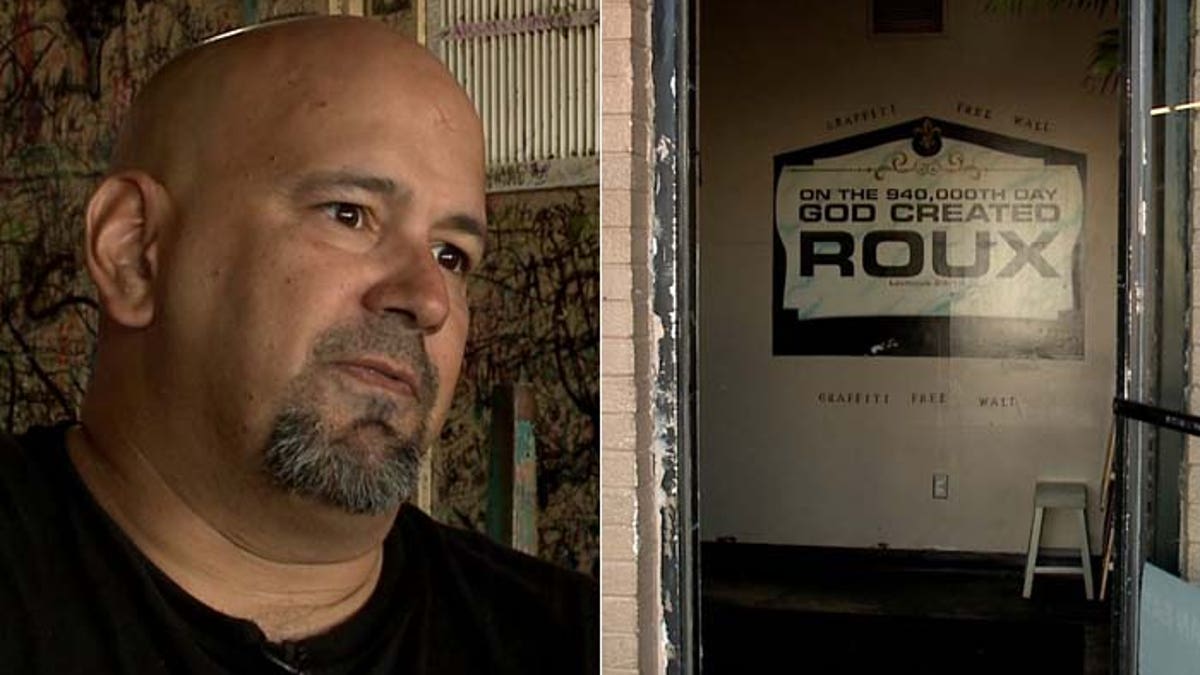 Art Bouvier is giving the next person who tries to rob his Indianapolis Cajun-style eatery something to think about - by dangling a 25 percent discount for pistol-packing patrons.
After a man claiming to have a gun robbed Papa Roux Saturday night, the New Orleans native announced that customers with a valid a concealed handgun permit will get a quarter off their tab. Bouvier told FoxNews.com he hopes it will send a strong signal that it's a bad idea to pull a gun with bad intentions in his restaurant.
"I just want the criminals to wonder whether customers have a gun," Bouvier said. "I don't want a shootout but I also don't want people coming in here thinking I have a given them leverage over my employees and customers."
"The 25 percent discount is simply for showing you have a carry license, meaning you have a clean criminal record."
Bouvier 46, cooked up the plan after a man walked into the restaurant and told the cashier he had a gun and demanded money. The suspect -- who is still being sought -- made off with cash from a tip jar and no one was hurt. Bouvier said a customer approached him shortly after the hold-up and said he had a gun and was prepared to use it if things got out of hand. But Bouvier, who already offers a 50 percent discount to police officers, noted that no one knew there was a law-abiding gun owner in the restaurant when the robbery occurred. That got him thinking.
"What if criminals recognize my restaurant as a place where legal and responsible gun owners come to dine?" he said. "They would think twice about what they're doing.
"I don't care if they bring in a gun or not," Bouvier said of his customers. "The 25 percent discount is simply for showing you have a carry license, meaning you have a clean criminal record."
Bouvier first made the announcement Sunday in a Facebook post that has since gone viral.
"If thugs are going to come in and threaten OUR extended family with guns, you'd better believe I will use every trick I know to protect our family," he wrote.
Loyal customers left messages of support for Bouvier and his response to the robbery.
"Exercising my 2nd Amendment Right and Eating the best Cajun grub north of Lake Pontchartrain!" wrote customer Brian Alvey.
"Love Art Bouvier's reaction to being robbed!" wrote another. "Just an honest man trying to keep his business and customers safe while they dine, and I think it's awesome! Indy, we need to take back our streets/homes/businesses from these punks!"
But not all customers are happy about the discount, according to Bouvier, who said he's received a few angry phone calls from people.
"Some have called saying, 'You've lost a customer,'" said Bouvier.
"Are you telling me you're more comfortable with a thug in line with a gun than a dining room full of people with no criminal record and a legal license to carry a gun?" asked Bouvier, a self-described libertarian.
When asked for their opinion on the matter, the Indianapolis Metropolitan Police Department said in an e-mail Monday, "It is not against the law to carry a handgun with a permit and for a business to offer a discount. The department encourages responsible gun ownership."
Bouvier added he's not concerned about what his insurance company might think of the discount, saying, "I'm simply recognizing a legal document." He said his message to would-be diners is simple: "Are you legal? Let me know."
"I want to reward the fact that my customers are that type of citizen," he said.
Bouvier opened Papa Roux eight years ago with great success. Diners pack the restaurant at lunch time, ordering from a variety of Cajun-style items -- with the hand-breaded catfish po' boy in greatest demand.
The eatery is also a longtime favorite among local police officers, who receive a discount each time they order.
"Police always have a 50 percent discount here, so I already told them they can't stack the discount," Bouvier quipped.