Owner of dog that died in hot car pleads not guilty to animal cruelty charges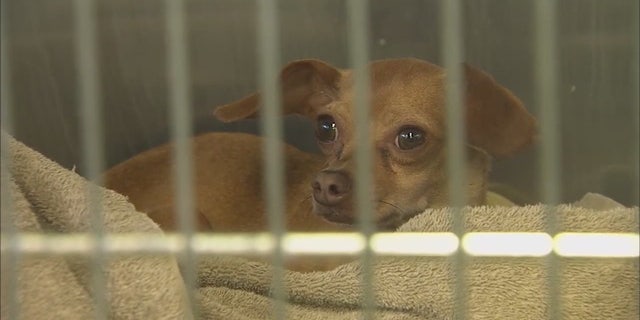 A woman accused of leaving three animals to suffer in a hot car in Ontario, one of which died, plead not guilty Tuesday to animal cruelty charges.
Jennifer Lynn Arriaga, 42, was arrested Monday and charged with three felony counts of animal cruelty after police said temperatures in the vehicle reached over 113 degrees.
It happened at the 3400 block of Shelby Street in Ontario. Two dogs and a cat were left abandoned in the car for an unknown amount of time.
Authorities said responding officers found one dead dog, and a cat and second dog alive but under heavy distress.

"One of the dogs was deceased, the cat the other dog were very much in distress, overheated, our officer immediately took possession of those two dogs and took them for medical care," Sylvia Lemus, a senior cruelty investigator with the Inland Valley Humane Society, told FOX 11. "Both dogs were sharing a crate, so the one that was alive was still in the crate with the dog that was deceased, very sad."