Overdose victim's mom says tunnel suspects 'heroes' for rescue attempt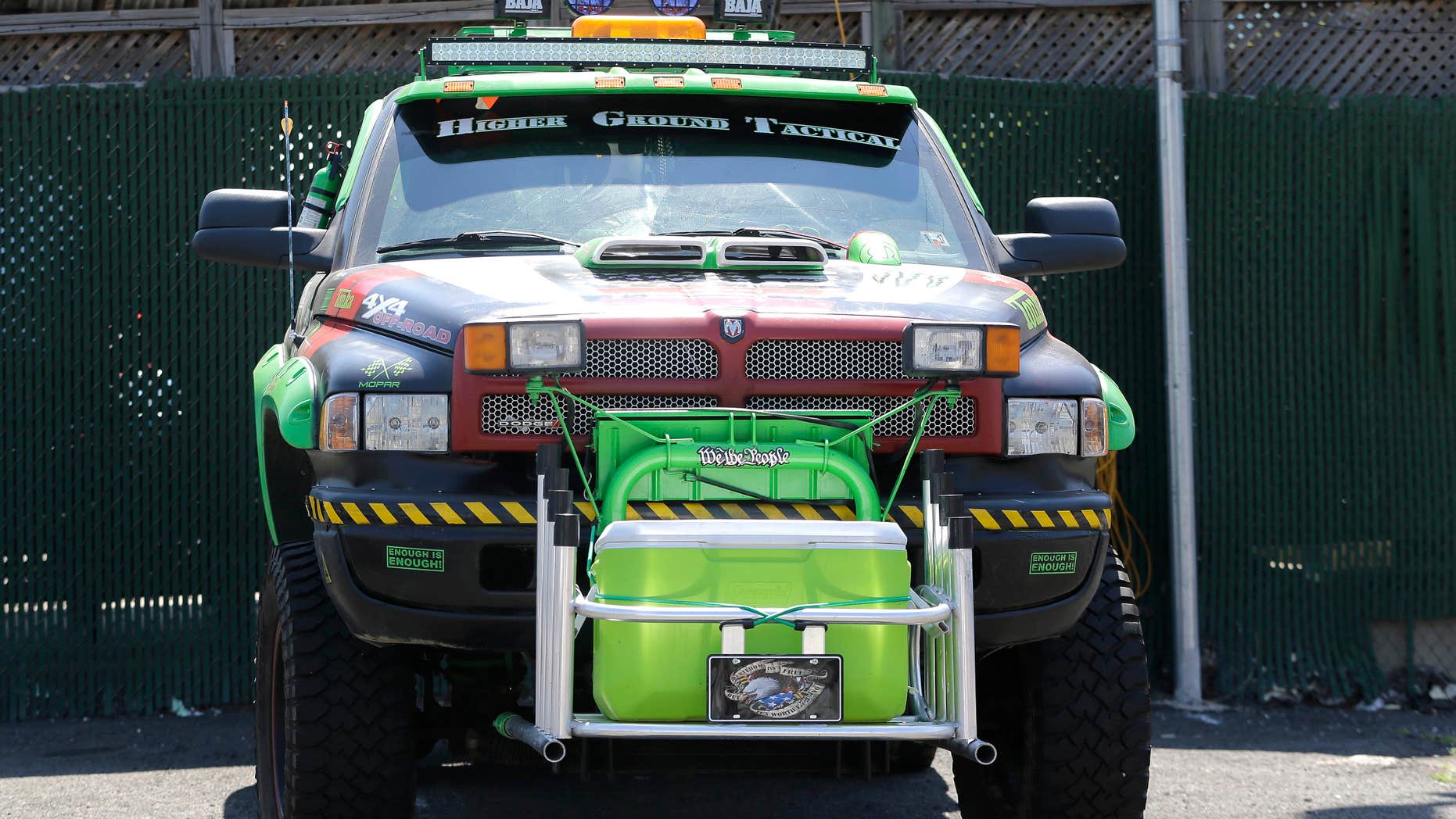 The mother of a Pennsylvania woman whose overdose death in New York City spurred a rescue attempt by three people arrested with a cache of weapons near the Holland Tunnel said in an interview Thursday that the suspects are heroes for trying to help.
"Kudos to them that they tried to save these girls. There should be more people like that out there. They are heroes, not convicts. If I ever get to see them or meet them, I'd thank them," Mandy Powell told The Citizens' Voice of Wilkes-Barre.
Powell said she believes her daughter, 20-year-old Sierra Schmidt, was given a lethal dose of heroin. She said she had warned her daughter about her lifestyle.
"She always lived life on the edge. I warned her. I told her everybody is not her friend," Powell told the newspaper.
John Cramsey, Dean Smith and Kimberly Arendt, all from Pennsylvania, were arrested June 21 as they were about to enter the Holland Tunnel in a truck carrying weapons, including a shotgun, five handguns, and a semiautomatic, military-style rifle.
Cramsey, whose daughter died of a heroin overdose in February, had posted online he was heading to New York to "rescue" a 16-year-old girl whose friend had overdosed.
The cause and manner of Schmitt's death remains under investigation, said Julie Bolcer, spokeswoman for the New York City Medical Examiner's Office.
Cramsey, of Zionsville; Smith, of Whitehall; and Arendt, of Lehighton, are charged with several weapons offenses, but their attorneys have said the police search was illegal. They all remain jailed on $75,000 bail.
The Associated Press contributed to this report.