Outrage as convicted sex offender is re-elected Pennsylvania town's fire chief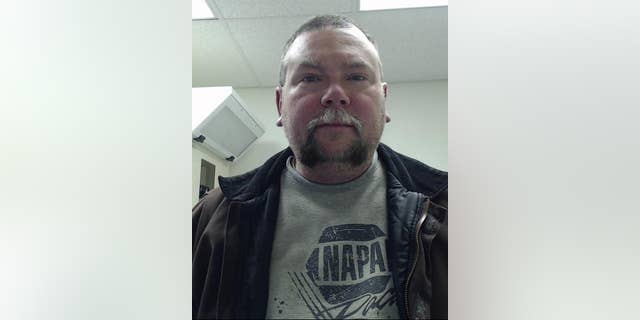 NEWYou can now listen to Fox News articles!
A registered sex offender from a small town in Pennsylvania was reelected as the town's fire chief, prompting widespread outrage.
Roger Gilbert Jr., of Spartansburg, was convicted in 2001 of "involuntary deviate sexual intercourse" after forcing a 4-year-old girl to perform oral sex on him, The Corry Journal reported Saturday.
Court records show Gilbert, 43, is a felon who completed a five- to 10-year prison sentence, and he's listed in the state's Megan's Law database.
NEW JERSEY AUTHORITIES ARREST 79 ALLEGED SEX OFFENDERS IN STING OPERATION
The convicted sex offender joined the town's fire department in 2010 as an unpaid volunteer, and said his conviction is now in the past.
"That was 20 years ago," Gilbert told the paper. "You know, the story you are telling kids is once you make mistake, you will be punished for the rest of your life. I've changed my life for the better. Every day I get up and try to do good."
Spartansburg Mayor Ann Louise Wagner — who said she and the department have known about Gilbert's status — said she doesn't understand why the victim's mother "won't drop this."
"I support the fire department and their decision to have him as chief," Wagner added of Gilbert. "The firemen have always elected their own officers and that's how it's always been done. We don't question their decisions."
SOME SEX OFFENDERS COULD OPT FOR CHEMICAL CASTRATION UNDER OKLAHOMA BILL
Despite his self-proclaimed changed ways, the victim's mother has questioned the decision, and doesn't believe a sex offender should be allowed to work with kids.
"As fire chief, this man interacts with children," she told the newspaper. "If you were in an accident, would you want this man working on your child?"
ILLEGAL IMMIGRANT WHO WAS A CONVICTED CHILD SEX OFFENDER ARRESTED AT THE BORDER
Pennsylvania State Police said it is up to each individual community to decide whether to allow sex offenders who have completed their sentences to serve in an office at the local level.
About 300 people live in Spartansburg, which is about 40 miles southeast of Erie, Pennsylvania.
The Associated Press contributed to this report.