Otto Warmbier has extensive brain damage, doctor says
CINCINNATI – An American college student imprisoned by North Korea has extensive brain damage and is unresponsive to his surroundings, the doctors treating him said Thursday.
A medical team from the University of Cincinnati Medical Center described Otto Warmbier's condition as a "state of unresponsive wakefulness" and did not say -- at the request of his family -- whether the 22-year-old will recover.
"He has spontaneous eye opening and blinking," Dr. Daniel Kanter, director of the hospital's neurocritical care program, told reporters Thursday. "However, he shows no signs of understanding language, responding to verbal commands or awareness to his surroundings."
"He has not spoken," Kanter said. "He has not engaged in purposeful movements or behaviors."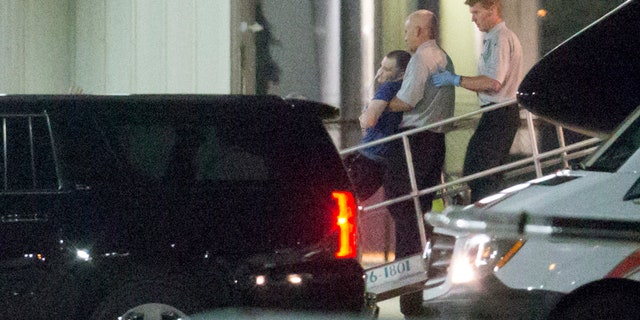 Warmbier was medically evacuated from North Korea on Tuesday, following a flurry of diplomatic activity at the highest levels of U.S. government. Warmbier, a University of Virginia student, was serving a 15-year sentence for allegedly trying to steal a banner containing a political slogan that was hanging from a wall in his Pyongyang hotel.
The North Koreans told U.S. officials that Warmbier suffered from botulism and then slipped into a coma after taking a sleeping pill. But doctors in Cincinnati said testing showed no evidence of botulism, a potent neurotoxin produced by a bacterium.
While the doctors said they did not know what, specifically, caused Warmbier's condition, they said lack of blood flow to the brain is to blame. Kanter said scans showed no evidence of a "traumatic brain injury," and that Warmbier's state was likely a result of a cardio or pulmonary arrest.
"It's difficult to determine which of those occurred," Kanter said.
North Korea is a pariah regime. They're brutal and they're terroristic... We can't believe anything they say.
When asked whether exams showed Warmbier had been beaten, Kantor said they ran a battery of tests looking at all the long bones, ribs, pelvis and skull.
"In those scans we see no evidence of acute or healing fractures -- including the skull," Kantor said.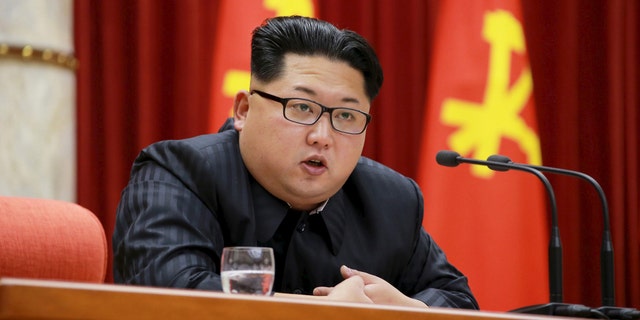 "At the request of the family, information regarding his prognosis, prospects for improvement and future care and treatment will remain confidential," he added.
Earlier, Otto's father, Fred, dismissed whatever efforts were made on behalf of his son by the Obama administration, which asked the family to keep a low profile when news of Otto's arrest became public.
"The results speak for themselves," he said in a news conference, adding that President Trump, by contrast, reached out to him personally.
"Last evening, we received a very nice phone call from Pres. Trump, who told us that Sec. of State Tillerson worked hard to bring Otto home. We are extremely grateful for their efforts and concern," he said.
Warmbier said his son "fought to stay alive" while in captivity since January 2016.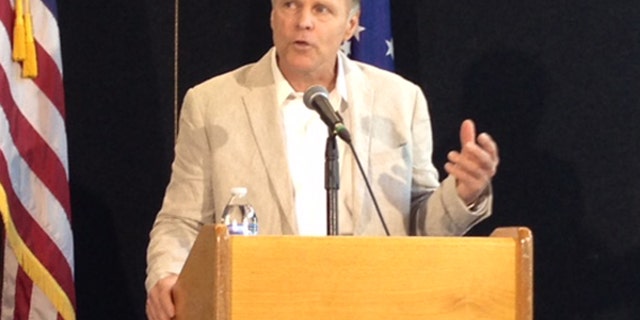 "Otto is a fighter," he said. "I'm so proud of Otto, my son, who has been in a pariah regime for the last 18 months, brutalized and terrorized."
"His spirit is with us. And I can share my spirit with his spirit. And I'm just so happy for that," said Warmbier, who was wearing the very same light-colored blazer his son wore during his trial in North Korea in March 2016.
His disgust for the Pyongyang regime was crystal clear. "We went for 15 months without a word from or about Otto. It was only a week ago that we were informed that the North Korean government now claims he was in a coma for almost all of that time. Even if you believe their explanation of botulism and a sleeping pill causing the coma -- and we don't -- there is no excuse for any civilized nation to have kept his condition secret and denied him top notch medical care for so long. North Korea is a pariah regime, they're brutal ... and they're terroristic."
Warmbier was detained on Jan. 2, 2016, at Pyongyang International Airport, while visiting the country as a tourist with Young Pioneer Tours. He was charged with stealing the sign from a staff-only floor in the Yanggakdo International Hotel in Pyongyang and committing "crimes against the state." He was given a one-hour trial in March 2016, when the government presented fingerprints, CCTV footage and pictures of a political banner to make its case against the American student.
"I beg that you see how I am only human," Warmbier said at his trial. "And how I have made the biggest mistake of my life."
Despite his pleas, the college student was sentenced to 15 years of hard labor. In a post-trial video released to the world, Warmbier, under obvious duress, praised his captors for his treatment and for handling of the case "fair and square."
In Wyoming, Ohio, a Cincinnati suburb, friends and neighbors of Warmbier said they were elated the young man was home but expressed grave concern over his condition.
"We're very concerned for his health and future," said neighbor Tom Purdy. "We hope he can return to normal. We've been praying for him every night."
At Wyoming High School, where Warmbier attended, students described him as an "outstanding person" who was known in the community for his academic achievements and athleticism.
Warmbier's release leaves three U.S. citizens currently known to be held in North Korea: accounting professor Kim Sang Duk, businessman Kim Dong Chul and Kim Hak-Song, who worked at Pyongyang University.
Cristina Corbin is a Fox News reporter based in New York. Follow her on Twitter @CristinaCorbin