'Other children out there': Ohio case raises hope -- and questions -- for parents of long-missing kids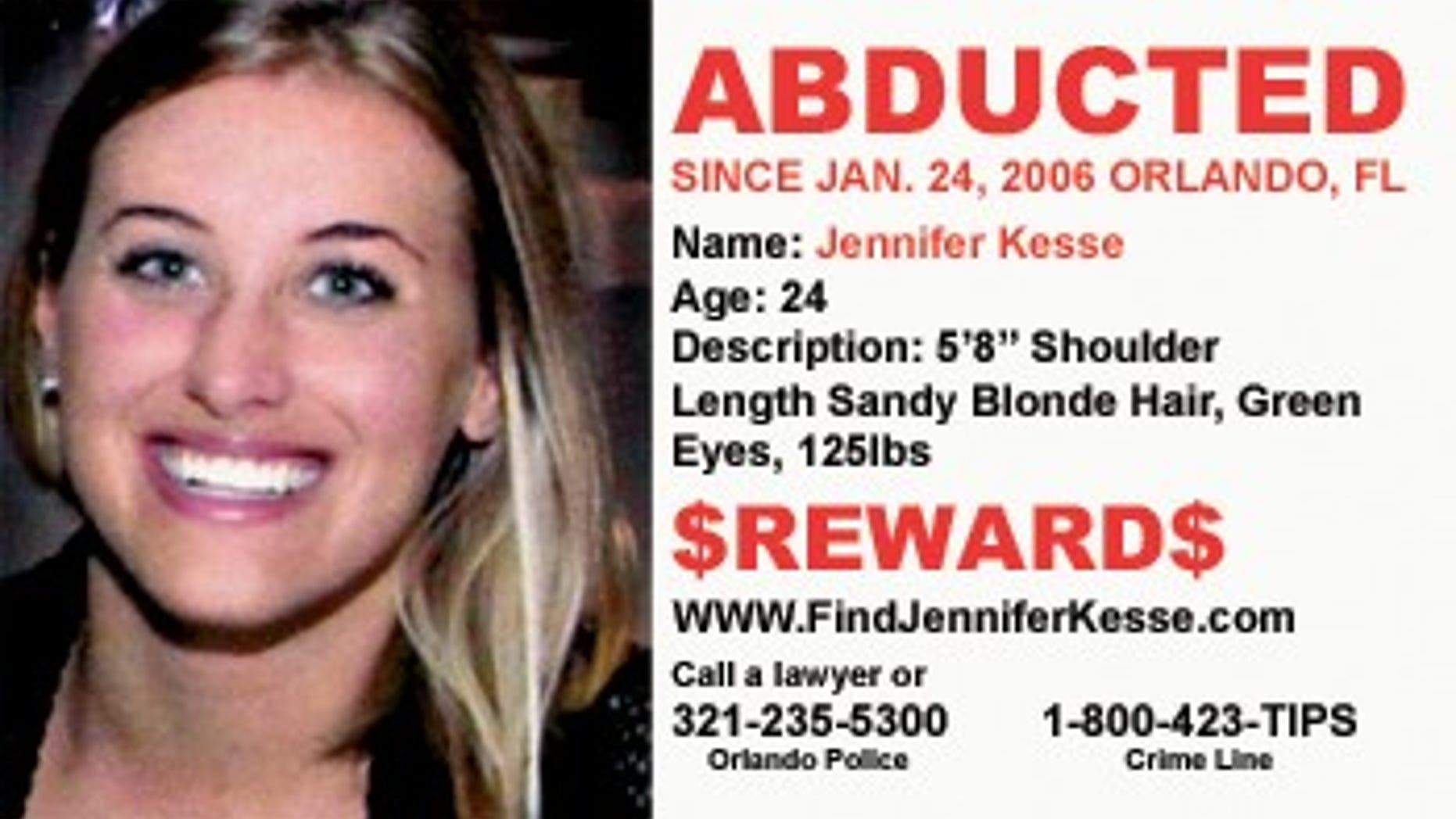 The discovery of three women held captive for years inside an Ohio home is both a grim reminder to police and a source of hope for parents that there are other missing children alive out there.
"What happened in Cleveland yesterday gives people renewed hope," said Mike Harkins, a long-time supervisor special agent with the FBI who investigated child abductions. "I think there are a lot of kids out there who were kidnapped and are very much alive."
A passerby heard the yells of Amanda Berry from inside a Cleveland area home, and a subsequent 911 call led to the police rescuing Berry, Gina DeJesus and Michelle Knight, all of whom disappeared roughly 10 years ago. Police believe they have been held in the home owned by 52-year-old Ariel Castro, who was arrested along with his brothers, Pedro and O'Neal, ages 54 and 50.
The shocking story of survival underscores the reality that there are other abducted children across the country being held against their will, say law enforcement sources and missing children groups.
"We do believe that there are other children out there alive, absolutely, and that's why we constantly review cold cases," John Ryan, CEO of the National Center for Missing & Exploited Children, told FoxNews.com.
Of the thousands of child abductions each year in the U.S., stranger abductions account for a small number of those cases, according to authorities. When such a kidnapping does occur, the victim is often killed within two to three hours, said Harkins – but not always.
[pullquote]
In 2009, Jaycee Dugard was found alive 18 years after she disappeared as an 11-year-old in the South Lake Tahoe area. Dugard was kidnapped by convicted sex offender Phillip Craig Garrido and his wife, Nancy Garrido. She was held captive in a backyard tent at the couple's Antioch, Calif., home, where she eventually bore two children by Phillip Garrido.
In 2007, Shawn Hornbeck, who disappeared in Richwoods, Mo., in 2002, was found in 2007, along with 13-year-old William "Ben" Ownby, who had been kidnapped by Michael Devlin of Kirkwood four days earlier.
In 2003, 14-year-old Elizabeth Smart was found, nine months after she was taken at knifepoint from the bedroom of her Salt Lake City home. Brian David Mitchell, who once worked as a handyman at the Smart home, and Wanda Ileen Barzee, were charged with kidnapping Smart, who was repeatedly raped by Mitchell over her time in captivity.
"The odds are very small, but there are thousands of missing children whose bodies have never been recovered," said former host of "America's Most Wanted," John Walsh, whose 6-year-old son Adam was abducted and then murdered in 1981. "I always say do not ever give up hope."
Walsh stressed the importance of the media, and also said law enforcement needs to "get more aggressive." In the case of Berry, for instance, they incorrectly labeled the 16-year-old girl a runaway and failed to issue an Amber Alert for 14-year-old DeJesus.
The news out of Ohio Wednesday renewed hope for parents, like Drew Kesse, whose 24-year-old daughter Jennifer disappeared without a trace outside her Orlando home on Jan. 23, 2006.
"My hope is off the charts today," Drew Kesse told FoxNews.com. "We didn't bring home one yesterday. We brought home three."
Jennifer Kesse, who lived alone, was reported missing by her parents the next day when she failed to show up for her job as a manager at Central Florida Investments.
Kesse's car – a black Chevy Malibu – was found by authorities three days later, approximately one mile from her condominium. The Orlando Police Department had hoped for a break in the case when it released security footage of a person seen parking Kesse's vehicle near a pool at an apartment complex and walking away. But the suspect – who appears to be between 5 feet, 3 inches and 5 feet, 5 inches tall – has never been identified.
"Hopefully, police departments across the country this morning are going to look a lot closer at their own cases," Kesse said. "It also shows us how much the public truly is the answer for us."
For more on Jennifer Kesse's disappearance, visit JenniferKesse.com.
SEND TIPS TO NEWSMANAGER@FOXNEWS.COM