Orlando time capsule found as Confederate statue is moved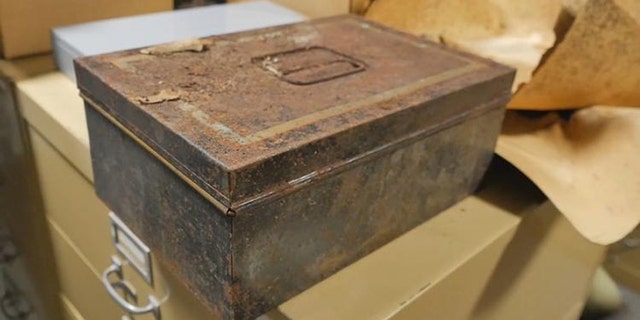 Orlando city workers found a time capsule Tuesday as they took apart a controversial Confederate statue called "Johnny Reb" that is being moved.
The time capsule was discovered in the statue's base, the Orlando Sentinel reported.
The paper described the time capsule as a large rusty box that was likely placed there a century ago.
The statue is being moved from Lake Eola Park to Greenwood Cemetery.
The cemetery's Don Price said the box weighs about 3 pounds.
There were no immediate plans to open the time capsule, according to the paper. City officials are concerned the wrong conditions might damage its contents, which are likely documents or photos.
SUSPECTED NAZI ARTIFACTS FOUND IN ARGENTINA
"We just have to take our due diligence in making sure it's opened correctly," Price told the Sentinel.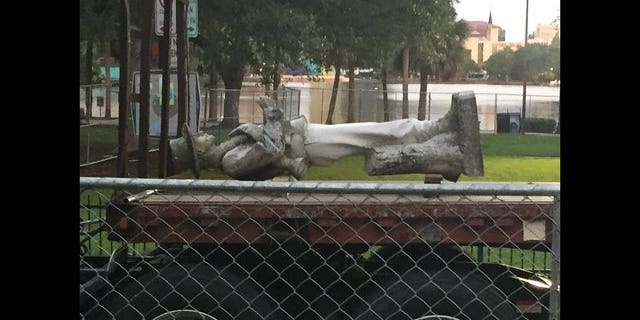 The statue was first erected on Main Street — now Magnolia Avenue — in 1911, near the old Orange County courthouse, before being moved to the park in 1917, the paper reports.
It's being moved again amid a renewed public outcry that it's a symbol of racism and white supremacy. A similar outcry occurred in New Orleans and led to the removal of the city's Confederate statues.
SPACEX DRAGON CAPSULE MAKES HISTORY
Cassandra Lafser, a spokeswoman for Orlando Mayor Buddy Dyer, said the statue is being disassembled and reassembled as part of the move. She said it will take about six weeks for the statue to be fully rebuilt and on display in Greenwood Cemetery.
Dyer has estimated the cost for moving the statue at $120,000.
Lafser says officials are working with historians on an inscription to be placed with the statue which puts the monument "in proper historical perspective."
The Associated Press contributed to this report.