Orlando police K-9 recovering after near drowning at hands of suspect, cops say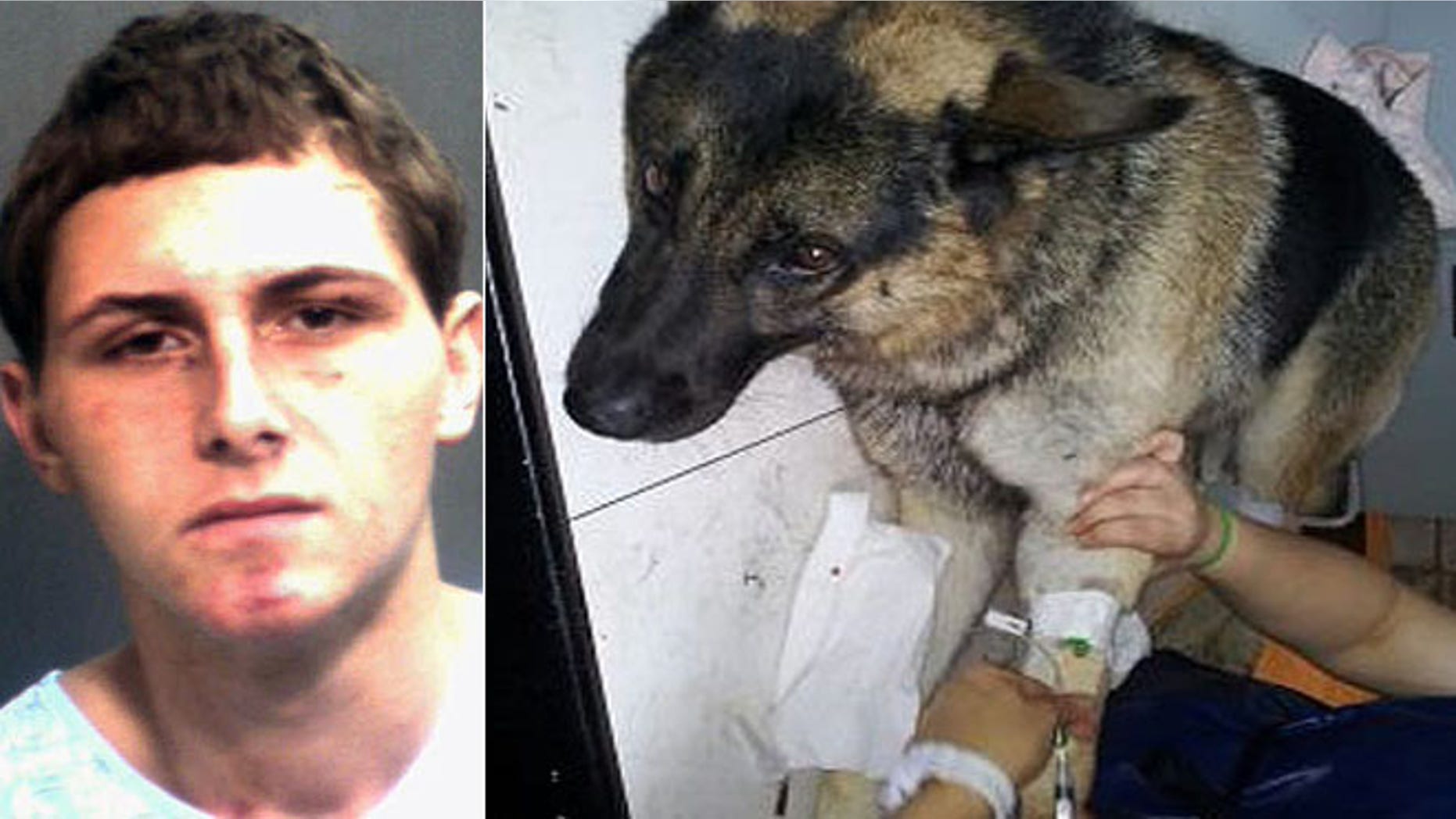 ORLANDO, Fla. – An Orlando police K-9 is recovering after authorities say a suspected burglar repeatedly held the dog underwater, nearly drowning him.
WOFL Fox 35 Orlando reports Seabee and his handler were responding reports of a burglar Thursday at about 1:30 p.m.
The German Shepherd found 18-year-old suspect Landon Bradley Barnes and followed him into a swampy area near Druid Lake after he was reportedly chased by a woman. Police say Barnes held Seabee underwater as the dog tried to force the teen out of the lake.
Seabee spent the night recovering at an animal hospital. He was released Friday but police said he has a high fever and there is the potential for infections.
Barnes was booked into the Orange County Jail on a $5,300 bond.   He faces charges of burglary, resisting an officer with violence and injuring a police dog charges.