Orlando-bound Spirit Airlines flight from Dallas diverted to Jacksonville after battery catches fire: FAA
The FAA said the Spirit Airlines flight was traveling from Dallas to Orlando when it was diverted to Jacksonville
A Spirit Airlines flight headed to Orlando, Florida had to divert to Jacksonville after a small fire was reported on the plane.
According to a spokesperson for the Federal Aviation Administration, Spirit Airlines Flight 259 landed safely at Jacksonville International Airport in Florida on Wednesday afternoon at around 2 p.m. after being diverted off of its original route to Orlando International Airport.
The spokesperson said that the crew reported a battery that was on fire in the cabin of the Airbus A320.
Spirit Airlines Flight 259 took off from Dallas-Fort Worth International airport on Wednesday afternoon.
CLICK HERE TO GET THE FOX NEWS APP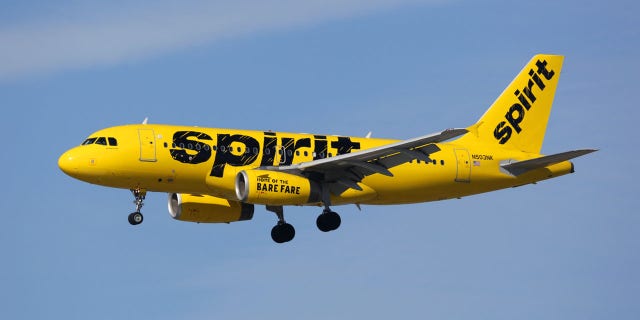 Spirit Airlines didn't respond to a request for comment from Fox News Digital.