Oregon teens arrested in 'crime spree' involving pumpkins, baseball bats: authorities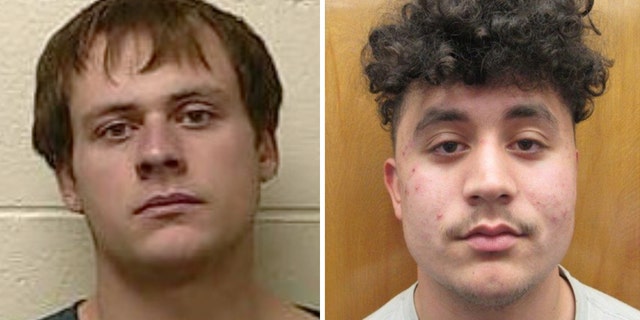 Two teenagers in Oregon were arrested following a string of destructive incidents occurring since September that involved pumpkins and baseball bats, authorities announced Monday.
The pair of 19-year-olds, Jacob Stephen Solomon and Adrian Andres Ochoa, were taken into custody and charges against them include "multiple counts" of criminal mischief 1 and 2, a news release from the Grant Pass Department of Public Safety said.
"Over the last two months several citizens and businesses in the Grants Pass area fell victim to a multiple crime spree where subjects had thrown pumpkins through car windows or smashed out windows with a baseball bat," the news release said.
Authorities initially believed the incidents occurred from Oct. 7 through Oct. 23, according to a separate news release on Friday.
Upwards of 50 parties experienced damage, which has amounted to tens of thousands of dollars, Lt. Misty English told Fox News. However, an exact total is not yet available, the official said.
"It sounds like there was probably alcohol involved and just a bunch of stupid decisions," English told OregonLive.
An investigation into the alleged vandalism was launched last week, the news release said, adding that "detectives received tips and information linking a vehicle to the crimes."
Authorities discovered the aforementioned vehicle and connected it to Solomon, who was subsequently interviewed and arrested. "Ochoa was also identified as being involved with the crime spree," following which he too was interviewed and arrested, authorities said.
Online jail records showed that the teens remained in Josephine County Jail on Wednesday night.
The Associated Press contributed to this report.