Oregon suspect tried to put co-worker in wood chipper, police say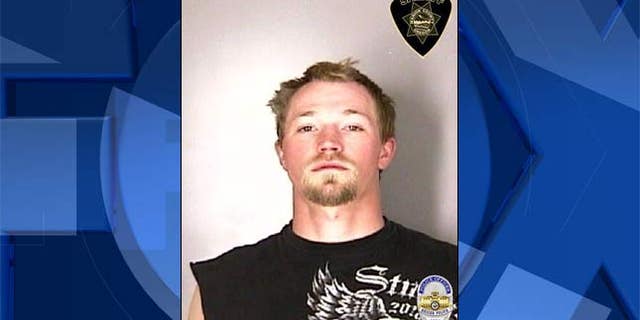 A tree service company employee is facing charges after police said he tried to throw his co-worker into a wood chipper in Keizer, Oregon.
Officers responded to the 900 block of Moneda Avenue North on Thursday afternoon.
At around 1 p.m., investigators said 26-year-old Scott Edward Iverson of Stayton approached another employee from behind, put the man in a choke hold and pushed his upper torso onto the feed table of the wood chipper.
The victim had been loading brush into the wood chipper when the assault occurred, according to police.
NORTH CAROLINA STUDENTS ALLEGEDLY CATFISH TEACHER TO GET NUDE PHOTOS
The 22-year-old victim told officers he struggled with Iverson, who made a second attempt to push him headfirst into the running wood chipper.
Another employee saw what was happening and intervened, pulling Iverson off the other man. Iverson then walked away from the scene.
Police said Iverson was located at a restaurant and lounge in Stayton at 4:30 p.m. Friday. He was arrested on charges of attempted murder and fourth-degree assault, however the attempted murder charge was changed to first-degree attempted assault when Iverson was arraigned in court Monday afternoon.
Click here for more from Fox 12.