Oregon man suspect in murder-for-hire of Bakken business partner, police say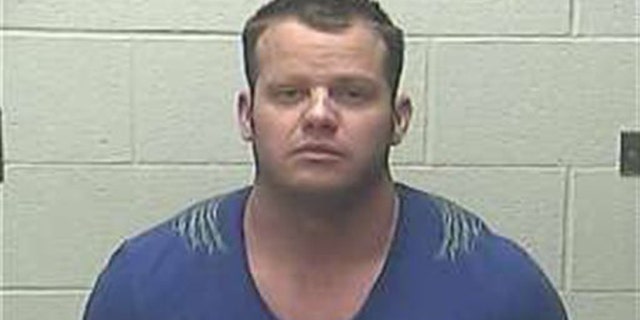 NEWYou can now listen to Fox News articles!
An Oregon man reportedly is the prime suspect in the murder-for-hire of a Washington state businessman as well as a suspect in the disappearance of another man -- an alleged scheme police say stems from the men's failure to hit it rich in North Dakota's booming oil business.
James Henrikson, 34, originally from central Oregon, allegedly hired a hit man to kill his business associate, 63-year-old Douglas Carlile, inside his Spokane, Wash., home after the pair's North Dakota oil project began to collapse, according to a report by The Oregonian.
Henrikson is also a suspect in the 2012 disappearance of Kristopher "KC" Clarke, who had worked for Henrikson in North Dakota, according to court records obtained by the newspaper. Clarke, 29, originally from Washington state, was last seen in Williston, N.D., an area covered by the Bakken Formation, a 200,000-square-mile land rich in oil and gas that stretches through swaths of North Dakota and Montana. Clarke's mother, Jill Williams, told FoxNews.com in a May 2012 interview that her son disappeared under "suspicious circumstances."
Carlile was shot and killed by a masked gunman on Dec. 15, as his wife of 42 years hid in a closet and tried to call for help, the newspaper reported. Authorities in Spokane arrested and charged 50-year-old Timothy Suckow with the murder, and later uncovered ties between Suckow and Henrikson, according to the paper.
Henrikson, a convicted felon, was arrested by federal authorities in North Dakota on Jan. 18 for being in possession of firearms. He is being held without bail, and has denied any involvement in Carlile's murder, the paper reported.
Thousands of transient workers have descended on the area known as the Bakken Formation, where new discoveries of oil and natural gas have given hopes for successful business ventures.
Henrikson and Carlile met two years ago and the pair, along with two other men, started up a couple of ventures in oil fields outside Watford, N.D., according to The Oregonian. Henrikson and his wife reportedly invested $650,000 in one venture -- Kingdom Dynamics Enterprises -- with a potentially huge payoff. But both ventures eventually hit financial trouble, and Henrikson began threatening Carlile with violence, the paper reported.
Click for more on this story from The Oregonian
FoxNews.com's Cristina Corbin contributed to this report.