Oregon mall shooting survivor didn't know gun was real until she was shot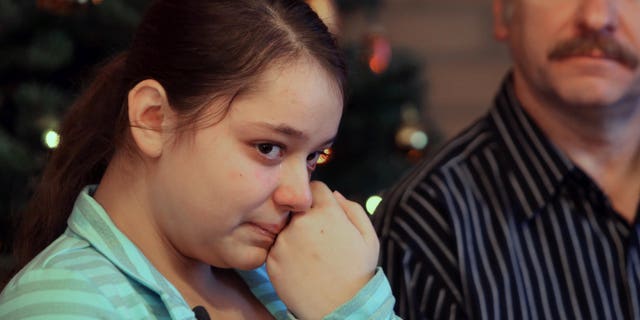 PORTLAND, Ore. – An Oregon teenager who was shot in the chest during a shooting rampage in a Portland-area shopping mall says she didn't realize the shooter's gun was real until bullets started whizzing past.
15-year-old Kristina Shevchenko tells Fox12 she took a shortcut through the mall on Dec. 11 on her way home from school when she came face-to-face with gunman Jacob Roberts.
"I only saw him for an instant," she said. "Just enough to see he was wearing black, a mask, and carrying a gun. I didn't even realize that it was a real gun. I thought it was a prank"
When Kristina realized the gun was real, she said she immediately hid behind a pillar with her friend. She tells Fox12 looked down and discovered she had been shot in the chest.
"I did feel a huge amount of pressure and pain but honestly it feels like - you can't describe what it feels like," Kristina told Fox12.
The teenager was rushed to a local hospital, where doctors removed bullets fragments from her collapsed lung and bruised liver. Her father tells Fox12 it's a miracle that she survived.
"Biggest present for us this Christmas is that she is alive. Otherwise I'm not sure what it would be," he said.
However, Kristina says she is struggling with the fact that two others died in the shooting.
"It is hard to think that, why should they have to be the ones that weren't able to run away. They were just passing by like all other people, why should it be that they have to be the ones that didn't get away," she told Fox12.