Oregon firefighter lights dollhouse ablaze in demonstration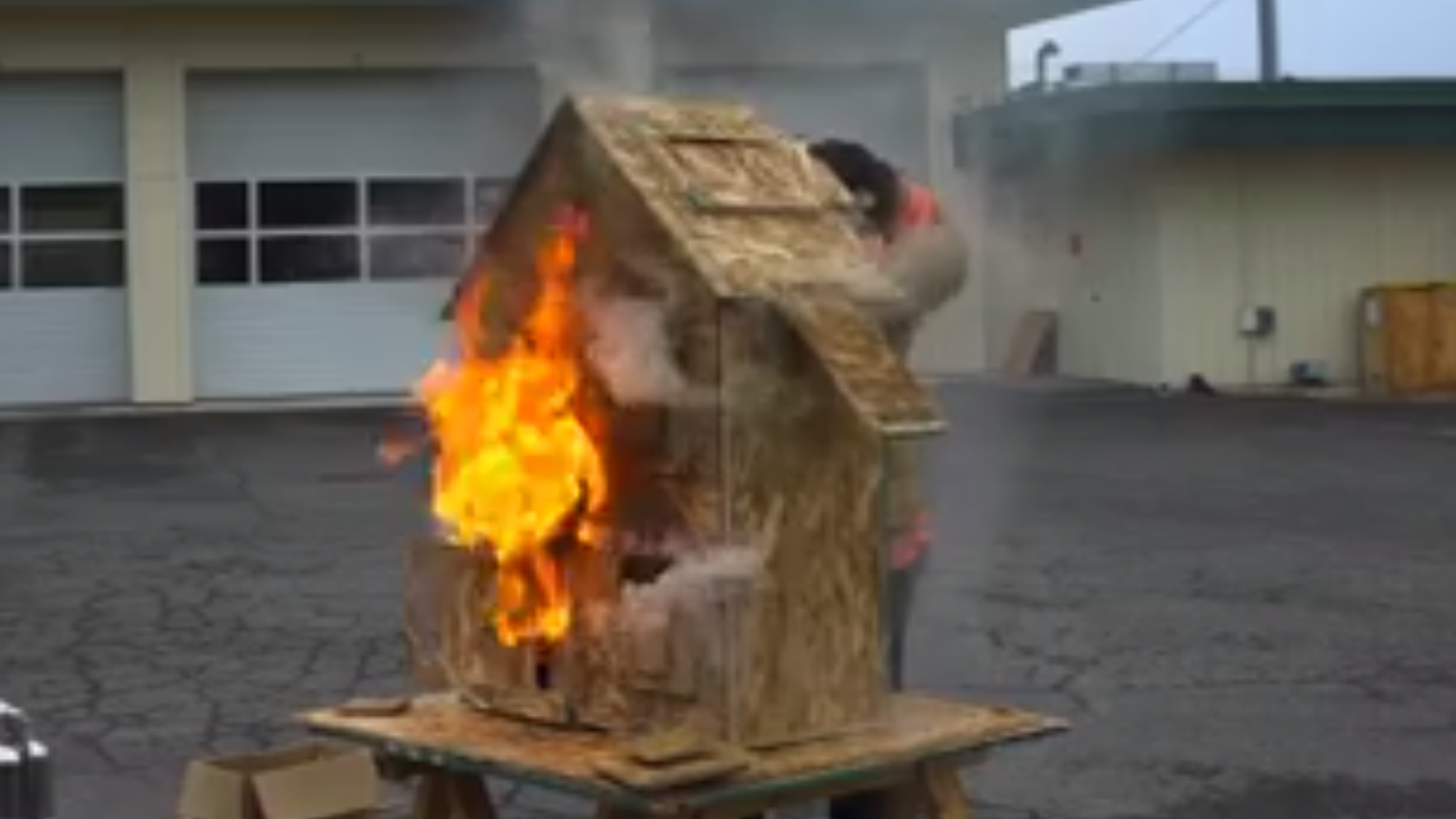 An Oregon firefighter used a burning dollhouse to teach new recruits about fire behavior on Friday, a viral video showed.
The roughly three-minute video, shared by the Salem Fire Department, has more than four million views. The video stars firefighter Alan Fitzpatrick, who was used the dollhouse to demonstrate a fire's behavior and flow paths to the department's recruits.
OREGON COUPLE WHO BELIEVE IN PRAYER HEALING CHARGED IN BABY'S DEATH
The video showed Fitzpatrick explaining how to control the flow of the fire and contain it. Fitzpatrick asked the trainees questions as he demonstrated.
Fitzpatrick started using the dollhouses after watching a video of another firefighter, Deputy Chief PJ Norwood of East Haven, Conn., using the toy houses as a training tool, according to The Oregonian.
"I watched it and I learned more in that nine minutes than in the 40 hours of reading," Fitzpatrick told The Oregonian.
Fitzpatrick constructs the dollhouses and has ignited four of them.
PORTLAND PRO-TRUMP, ANTI-TRUMP DEMONSTRATIONS CONVERGE, SPARKING VIOLENCE
"Sometimes firefighters have a short attention span when we're in the classroom," the firefighter said. He noted that the recruits listen and participate in the demonstrations.
The video has garnered attention abroad as well.
"We've been fielding inquiries about the video from all over the world, Kenny Larson, spokesperson for the City of Salem, said.