Oregon couple claim they were told to 'go back to California' after road rage incident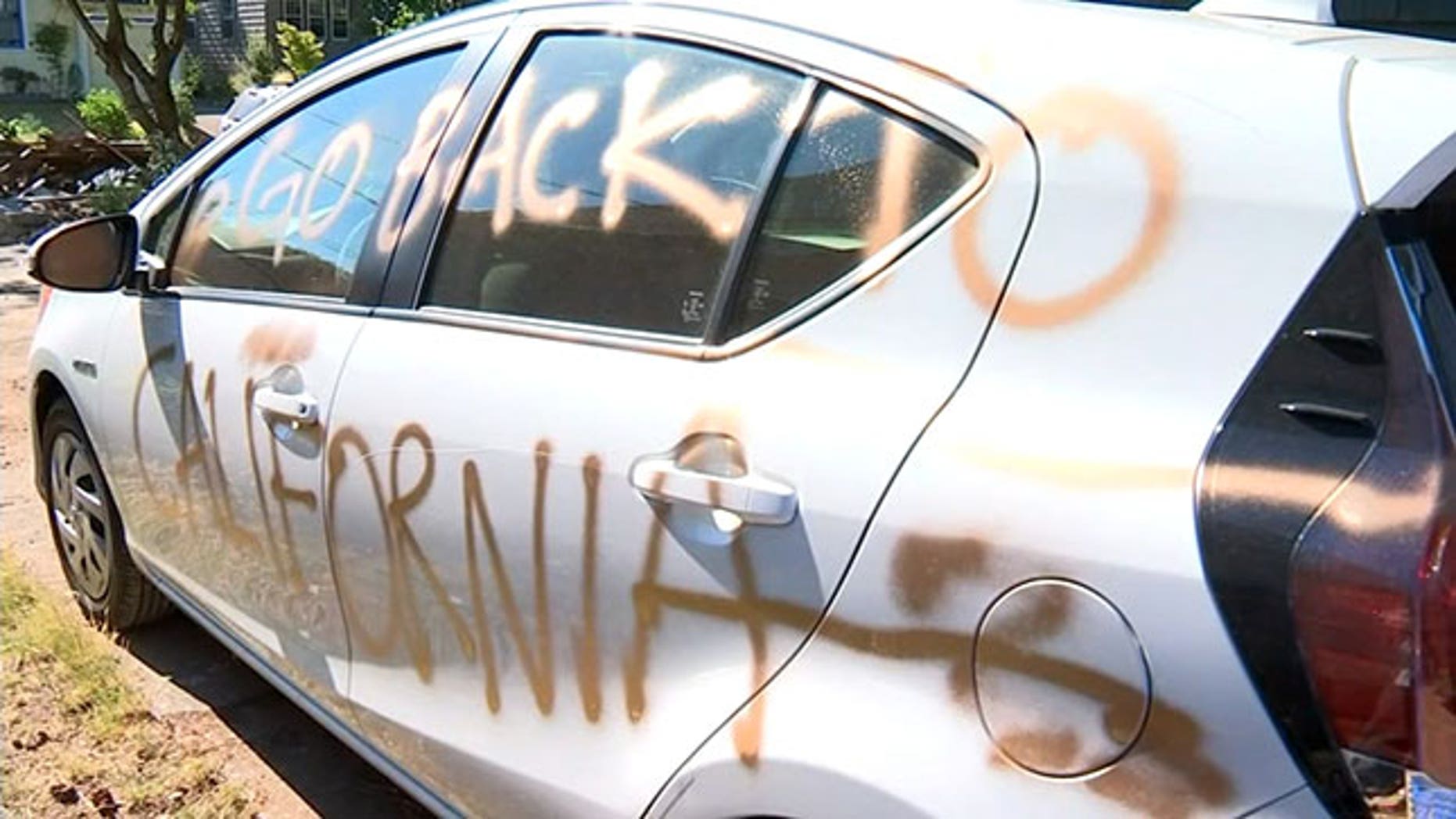 PORTLAND, Ore. – A California couple turned Portlanders said their home and car were spray-painted hours after a confrontation with another driver.
Preston Page and Jessica Faraday uprooted their lives from Hollywood, California to near Portland's Hollywood District. They have been here for about four months and claimed to have done everything to turn their house into a home.
 
"This house when we moved in was ugly cream and a dirt pile," Page said.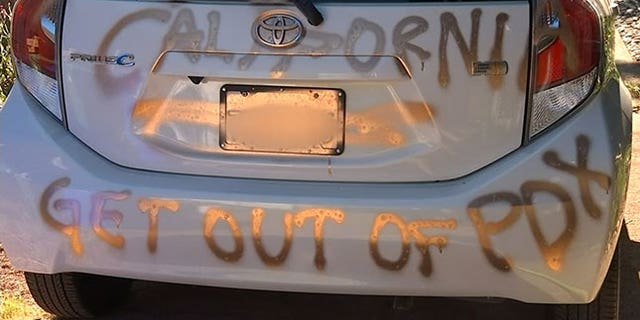 PENNSYLVANIA ROAD RAGE KILLING: MAN, 28, CHARGED WITH MURDER IN TEEN'S DEATH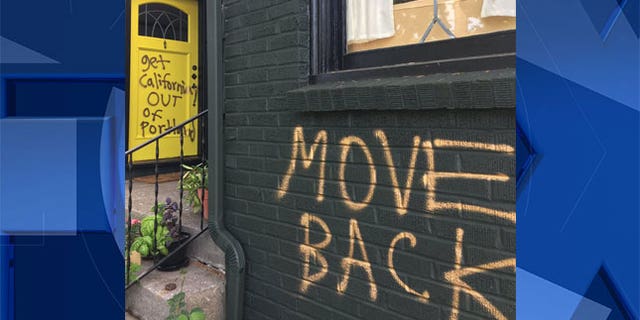 His fiancée Faraday chimed in and added that they have done "a lot of beautiful landscaping to make the house stand out."
  
After all that work, they found their newly-painted home and car covered with the words, "Go back to California," written in gold paint.
"To step into the driveway, spray paint the side of the house, spray paint the front door... that felt like a major violation," said Faraday.
VIRGINIA WOMAN HOLDS ONTO HOOD OF MOVING VEHICLE, VIDEO SHOWS
Page said he believes the person who did this is the same person he yelled at for speeding down his street. He said that person in turn yelled out, "Go back to California."
"Usually when you're upset with someone you have a conversation with them. Maybe it's heated, maybe it's not and you let it go, you don't dwell on things … I guess not this guy," Page said.