Oregon County Apologizes to 7-Year-Old Girl After Saying She Can't Have Lemonade Stand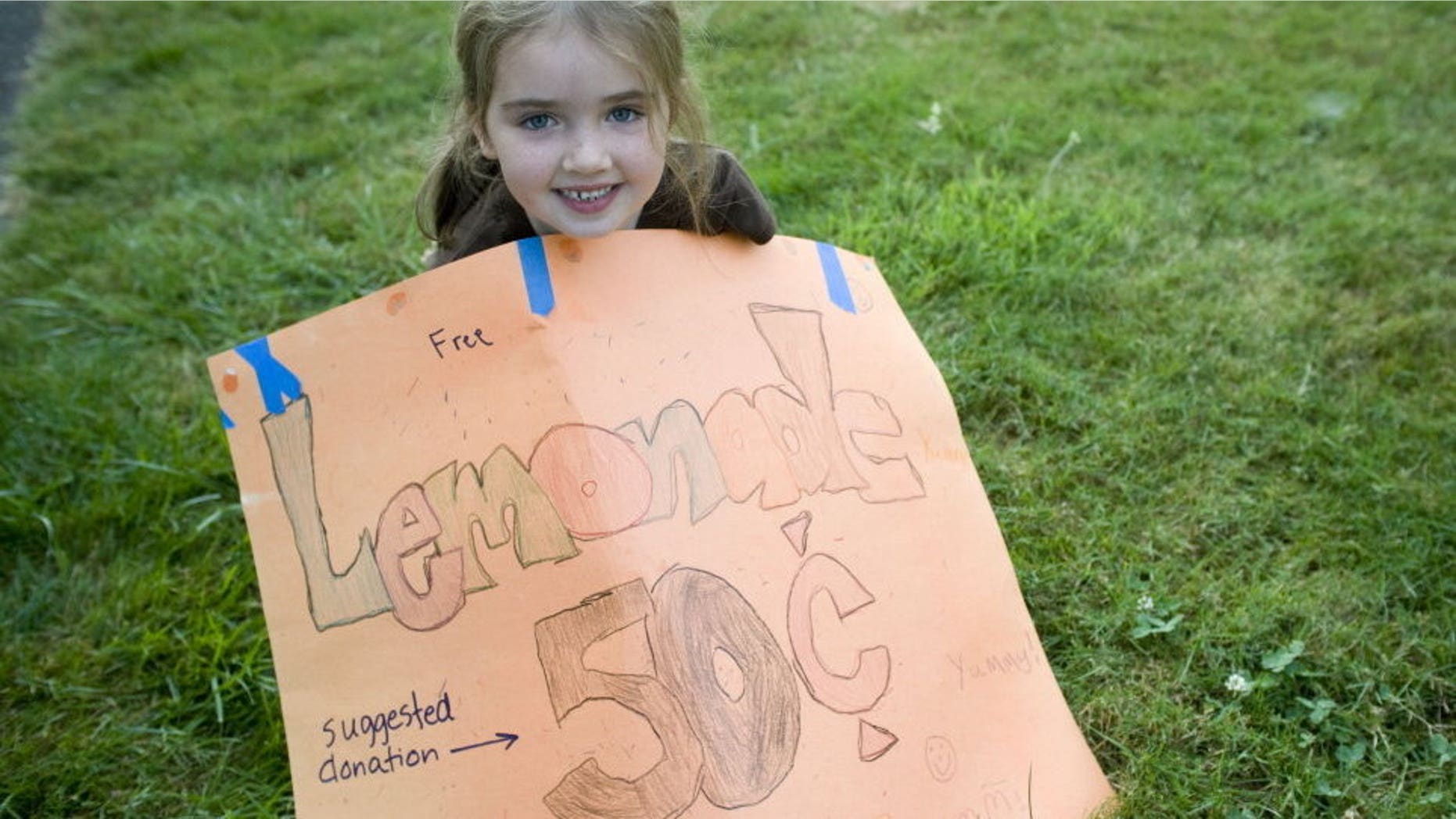 Oregon county officials have apologized after health inspectors told a 7-year-old girl that she can't run a lemonade stand without a $120 temporary restaurant license.
Jeff Cogen, chairman of the Multnomah County Board of Commissions, told FoxNews.com that he apologized to the mother, Maria Fife, and is now turning his attention to changing the rules.
"Our health department what they were trying to do, I understand…I just feel like we have to be able to distinguish between a 7 year old, who is selling lemonade and trying to learn about business and someone who actually has a business," Cogen said.
Julie Murphy of Oregon City opened a lemonade stand at Last Thursday, a monthly art fair in Northeast Portland, The Oregonian reported. But when Julie couldn't provide a license when asked, they were told to either leave or face a $500 fine.
At the time, inspectors said it was the public's health they were worried about.
"I understand the reason behind what they're doing, and it's a neighborhood event, and they're trying to generate revenue," Jon Kawaguchi, environmental health supervisor for the health department, said of the fair organizers. "But we still need to put the public's health first," he told The Oregonian.
Cogen and the health department are looking at changing the policy to ensure this doesn't happen again.
"We're going to make sure our health inspectors understand that they have the professional discretion … because what they were doing is following a book," he said.
As Fife closed up shop, she told The Oregonian that others there stood up to inspectors. "It was a very big scene," she said.
"I offered her my apologies with what happened with her daughter. As I told her, I have kids who sell lemonade," Cogen said.
Fife told the paper that Murphy was careful about making the lemonade, using hand sanitizer and a scoop for the ice.
"As far as Last Thursday is concerned, people know when they are coming there that it's more or less a free-for-all," said Fife, who has learned the hard way that you can't fight City Hall.
"It's gotten to the point where they need to be in all of our decisions," she said. "They don't trust us to make good choices on our own."