Oregon climber 'started cartwheeling' during fatal plunge on Mount Hood
The climber who fell to his death on Tuesday on Oregon's tallest peak slipped and "started cartwheeling " during a plunge of close to 1,000 feet, said a witness to the deadly tumble.
That witness, climber Quinn Talley, told The Associated Press he was descending from the peak of Mount Hood when he saw the man slip and fall.
"At first he was just sliding, and right before he disappeared, he started cartwheeling," Talley said.
Talley, who told The AP he has climbed the mountain about 20 times, said he has never seen worse conditions than those that were prevalent on Tuesday. Ice complicated efforts to reach the fallen man.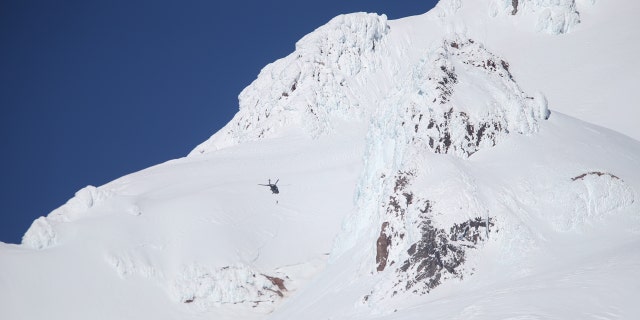 "Normally, you like a frozen crust on snow so your crampons don't ball up with snow, but this is different," Talley said. "With the rain and freeze cycles, there's something called rime ice ... and it's really loose and normally it's just fluffy. But these were like dinner plates, hard ice dinner plates."
Another climber who was near the group said he saw how unsafe the conditions on the 11,240-foot mountain east of Portland were and turned back.
"Just really hard ice, you weren't able to get tools in or proper footing," Wyatt Peck said. "Just felt very insecure."
OREGON CLIMBER DIES ON MOUNT HOOD, OTHERS STRANDED, OFFICIALS SAY
The Clackamas County Sheriff's Office told FOX12 deputies worked "feverishly" since shortly after 11:10 a.m. to reach seven other people who were near the Hogsback area of the mountain, where the deadly plunge took place.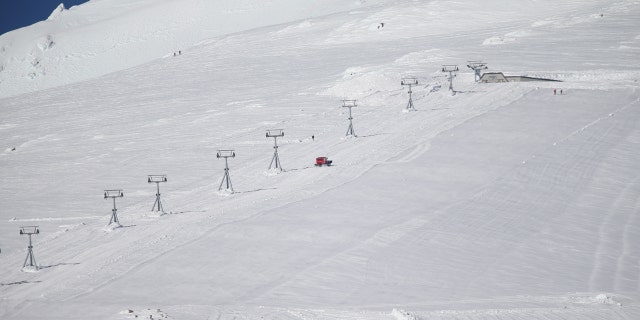 A helicopter was flown in to hoist the man off Mount Hood, where he was rushed to a hospital but later died. The name and age of the victim were not immediately released.
Two climbers who were in the same party as the man who fell were guided down the mountain to a snow tractor, while rescuers used a sled and a rope system to bring down a woman in the party who said she was unable to move.
Steve Rollins of Portland Mountain Rescue said the woman arrived at the Timberline Lodge just before 8 p.m., when rescue operations were completed.
"It was very hard to move under these types of conditions and she was very brave and very stoic during her evacuation," he said of the woman who was rescued, adding that she was able to get out of the snow tractor under her own power.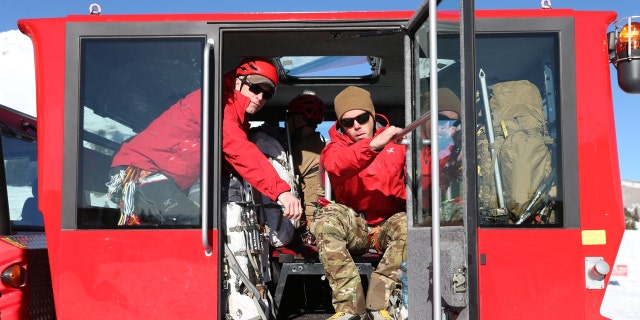 Three other climbers made their way down the mountain without assistance, according to the sheriff's office.
Mount Hood is a popular climbing site, especially in the spring. But it has also seen dozens of accidents and fatalities over the years.
Fox News' Elizabeth Zwirz and The Associated Press contributed this report.