Oregon apartments evacuated on Christmas Eve amid slow landslide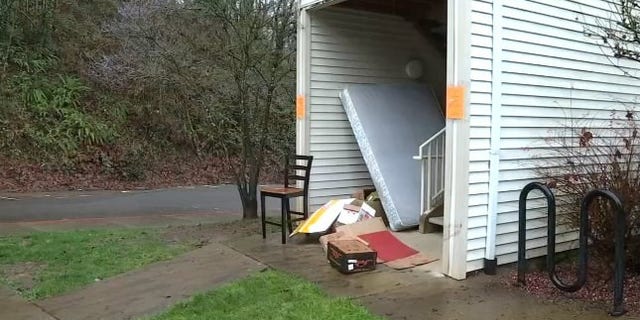 Families in 60 Oregon apartments were forced to leave their homes on Christmas Eve as a slow-moving landslide threatened their building.
The families had just two days' notice to get out of the building in Oregon City, Fox 12 reports. Some spent the day before Christmas in a Red Cross shelter.
One of the people who lived in the building, Nick Heinz, broke down as he gathered his belongings, away from his family. "My kids want to know why we're not all together and as a dad, the last thing I want to hear is, 'Where's daddy? Why isn't daddy here? When's daddy coming home?'" he told Fox 12.
Cracks in the nearby hillside were seen opening up last week. Northwest Oregon has been besieged by rain throughout December, facing a series of landslides and floods.
Clackamas County, which includes Oregon City, declared a state of emergency to receive aid.