One of world's most expensive stamps could fetch up to $20M at NYC auction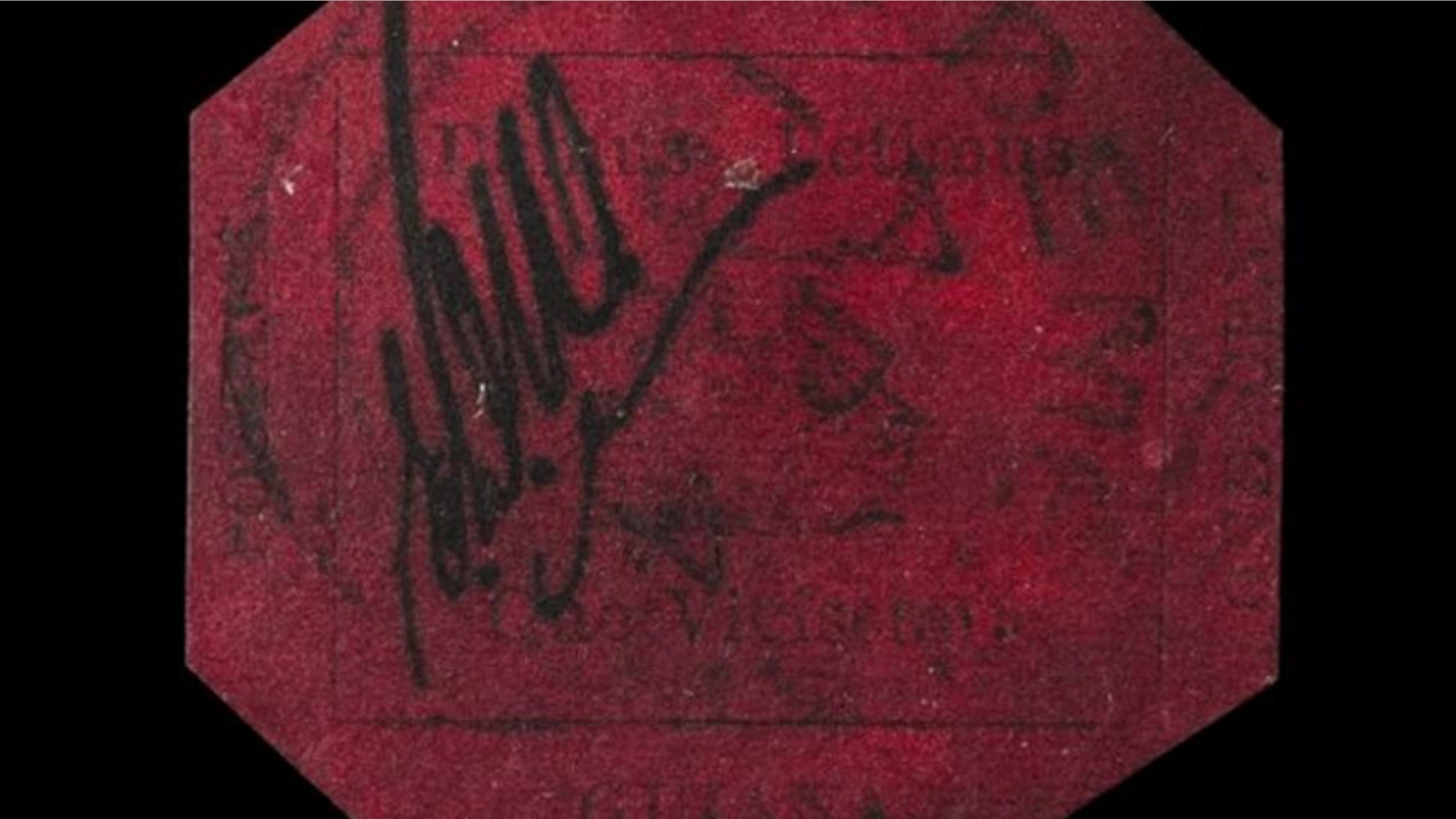 NEW YORK – A 1-cent postage stamp from a 19th century British colony in South America could become the world's most valuable stamp — again.
It has broken the auction record for a single stamp three times in its long history.
Sotheby's predicts the 1856 British Guiana One-Cent Magenta could bring between $10 million and $20 million when it goes on the auction block Tuesday.
Measuring 1 inch-by-1 1/4 inches, the One-Cent Magenta hasn't been on public view since 1986. It's the only major stamp absent from the British Royal Family's private Royal Philatelic Collection.
Smithsonian National Postal Museum Director Allen Kanes says "you're not going to find anything rarer than this."
An 1855 Swedish stamp currently holds the auction record for a single stamp. It sold for $2.3 million in 1996.