One of two officers involved in fatal police shooting at Ohio Wal-Mart is back on the job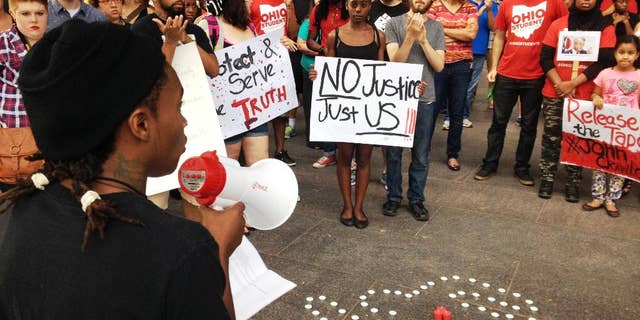 BEAVERCREEK, Ohio – A city official says one of two police officers involved in the fatal shooting of a man at an Ohio Wal-Mart is back on the job.
Beavercreek city attorney Stephen McHugh tells the Dayton Daily News (http://bit.ly/1tk1c05 ) that Sgt. David Darkow has returned to work following the shooting earlier this month in suburban Dayton. He says the other officer remains on administrative leave.
Neither McHugh nor the Ohio attorney general has said which officer fired the shot that killed 21-year-old John Crawford in the Beavercreek store Aug. 5. Police say Crawford twice ignored commands to put down an air rifle he was holding.
Ohio Attorney General Mike DeWine said this week that a special county grand jury will convene Sept. 3 to determine whether criminal charges should be filed.
___
Information from: Dayton Daily News, http://www.daytondailynews.com