One injured in shooting incident at Wis. mall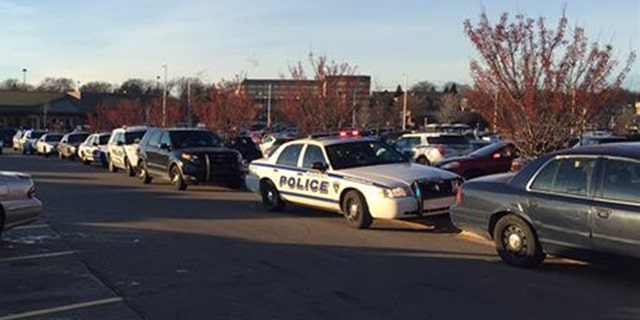 NEWYou can now listen to Fox News articles!
One person has been injured following a Saturday shooting incident that caused the closure of a Wisconsin mall the weekend before Christmas, authorities said in a statement obtained by Fox News.
Madison Police spokesman Joel DeSpain told the Wisconsin State Journal that the victim was transported to a local hospital with leg injuries.
"We don't believe this is related to terrorism," DeSpain said, "This was obviously not a mass shooting. This is an incident where we had young people ... who were in a dispute and one of them pulled out a firearm and unfortunately shot a gun in the middle of East Towne Mall on the busiest shopping day of the year."
The shooting happened on one of the busiest shopping days before Christmas.
The mall ordered stores to close and evacuate in the aftermath of the incident. The mall was secured shortly before 3:45 p.m. local time, police said.
According to a statement posted on its website, Madison police say they are still looking for a suspect.
Authorities arrived on scene shortly after reports of multiple shots being fired around 2:50 p.m. local time, between the Boston and Hallmark stores inside the mall, the paper reported.
Witnesses told police that several young men were involved in the disturbance in the middle of the mall. One pulled out a handgun and fired at least one round.
A 19-year-old man who was part of the initial dispute was struck.
DeSpain says: "My understanding is it was a chaotic scene."
A Gordman's department store employee, Lester Callahan, told the paper that mall shoppers ran into his store to hide in the immediate aftermath of the incident.
The mall soon gave a directive to Callahan's store to close and evacuate, he said.
A notice posted on the mall's website says: "The mall is temporarily closed due to a safety concern."
East Towne Mall is an 840,000-square-foot shopping center with 110 specialty retailers, according to its website.
The Associated Press contributed to this report.