One injured after person tosses railroad spikes onto passing cars in Philadelphia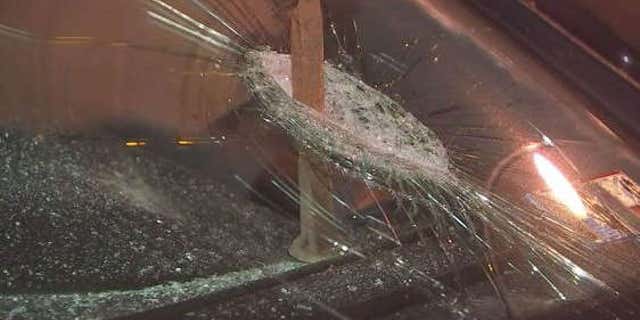 NEWYou can now listen to Fox News articles!
Authorities in Philadelphia are searching for a person who threw railroad spikes off an overpass onto cars Friday night.
Philadelphia police said four vehicles were struck at around 8:30 p.m. and three of the vehicles have shattered windshields.
WTXF-TV reported that police found six railroad spikes on the road and one man suffered minor injuries.
One man, who was found walking along railroad tracks at the time of the incident, was detained for questioning. However, no charges have been filed.
Click for more from Fox 29 Philadelphia.