One arrested after pair use explosive to blast through ATM
PHILADELPHIA – Philadelphia police are looking for a man who they say helped set off an explosive device inside of an ATM Wednesday. A woman believed to be his accomplice is in police custody.
The explosion occurred inside a beer distributor at Jasper and Allegheny Streets around 9:30 p.m.
Investigators say the male suspect walked into the store with the explosive in his back pocket. Then, the female suspect took it from his back pocket, put it in the ATM, and lit the fuse.
"The business was open. People were in there. This could have had a catastrophic outcome," Police Capt. Sekou Kinebrew told a noontime press conference Thursday.
The explosive detonated and tore apart the ATM, but did not breach the safe where the money is kept.
"The one thing it won't result in is the perpetrator getting the money," Kinebew explained.
The store's owner told FOX 29's Steve Keeley the female suspect is a regular customer of his, and she was taken into police custody early Thursday morning.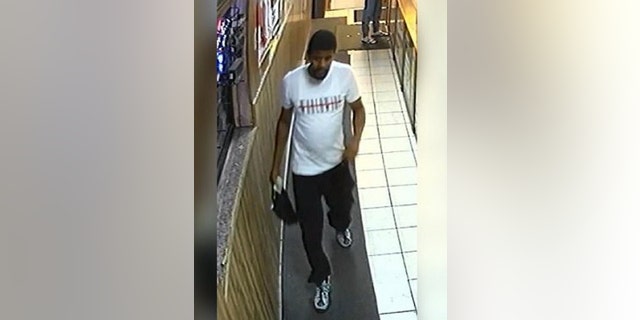 Police are continuing to search for the male suspect, and have released a surveillance photo of him.
Police say Wednesday's blast was the fourth such explosion in the city since June 8.
"Our bomb squad is looking at that in tandem with these other ones," Kinebrew added.
Bomb experts say the devices, called "quarter sticks" on the street, are simple and crudely made. More importantly, they're extremely dangerous.
"All you have to do is light the wick and wait and it will explode," Kinebrew said. "If the objective, and we believe it is, is to breach the compartment where the money is held, it doesn't work so stop."