On this Fourth of July, 14,000 immigrants become US citizens
On this Independence Day, naturalization ceremonies will turn 14,000 immigrants into proud new American citizens.
The U.S. Citizenship and Immigration Services will welcome them in about 175 ceremonies across the country on the Fourth of July, according to the American Immigration Council.
Despite the Trump administration's controversial travel ban and rhetoric regarding immigrants, a total of 163,000 people have been naturalized during fiscal year 2018 — a 55 percent increase from the same time last year.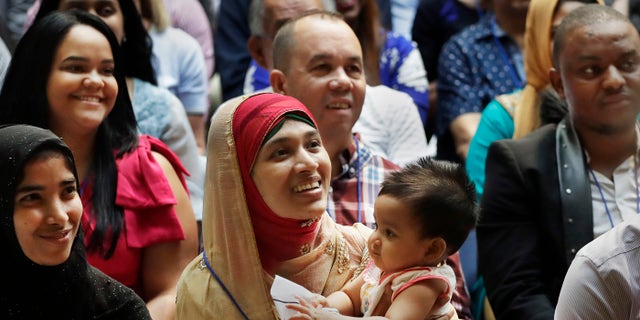 At a naturalization ceremony in New Hampshire, 102 people hailing from 48 different countries became citizens before an audience that included the state's two senators, Jeanne Shaheen and Maggie Hassan, and Gov. Chris Sununu.
In New York, Karina Borbon, who arrived in the U.S. from the Dominican Republic ten years ago, explained how it felt to realize her dream.
"I am so excited…It was a long journey but finally, I did it," Borbon, 32, told the New York Daily News. "Now I have become a part of the nation. I want to help my community and help the people become citizens, too."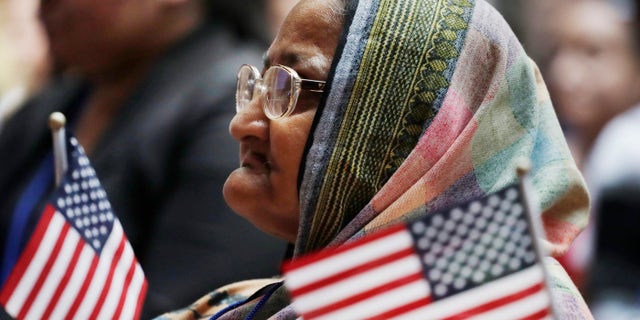 Nusrat Zaman, who was born in Bangladesh and now lives in the Bronx, told the Daily News it was hard to leave her home country and her friends behind.
"New York is so easy to handle, you can go everywhere…You can study here, you can (get) financial aid. In Bangladesh, you have to pay a lot of money (to study)," Zaman, 25, who is studying at LaGuardia Community College and hoping to pursue a career in health administration, told the New York newspaper.
The Associated Press contributed to this report.