Oklahoma prisons lawyer says he felt pressured as execution dates neared 'to get it done'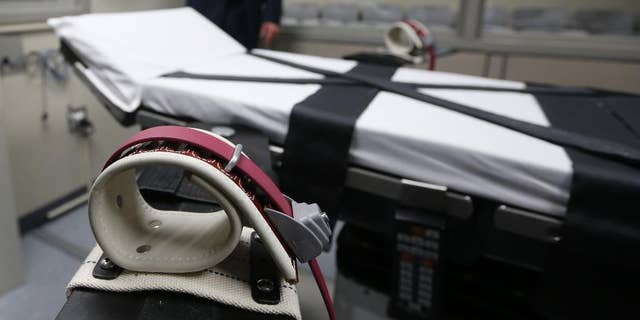 OKLAHOMA CITY – A longtime lawyer for Oklahoma's prison system says he felt pressured by the governor's and attorney general's offices to make sure executions last spring happened on schedule, despite the lack of an execution method.
Corrections Department lawyer Michael Oakley said during a federal court hearing Thursday that he felt pressured "to get it done."
Inmate Clayton Lockett was executed under new protocols last April, but mumbled and struggled against his restraints as he died. Remaining death row inmates contend that Oklahoma is experimenting on them and say they don't want executions to resume next month.
Prison officials say guidelines adopted after Lockett's death will ensure future executions go smoothly.
The inmates say the sedative used in Lockett's execution isn't appropriate. It was implicated in botched executions in Arizona and Ohio.