Oklahoma police search social media to find motive behind 5 deadly stabbings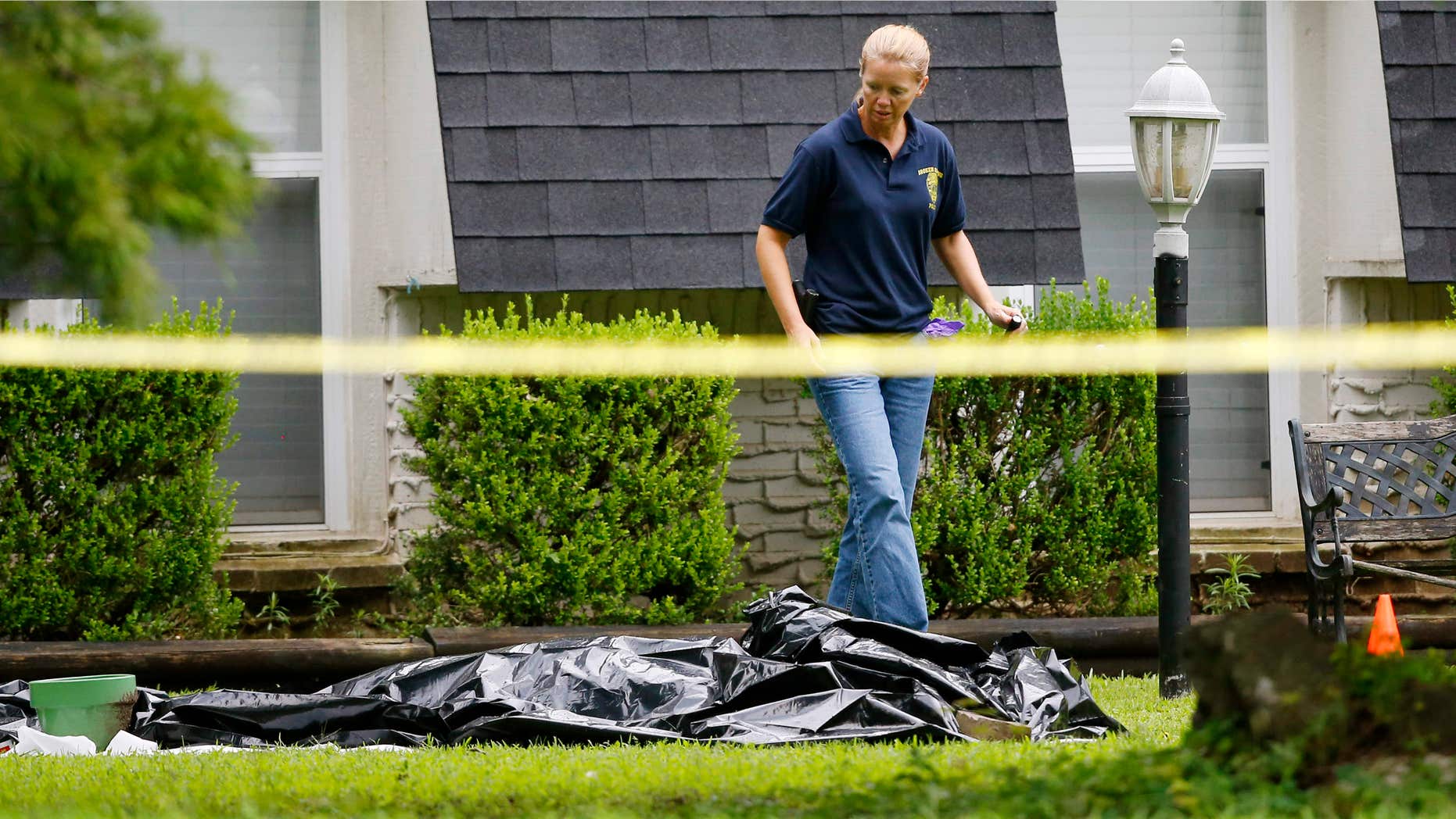 Oklahoma police are searching social media in hopes to find clues about the motive of a teenager accused in the stabbing deaths of his parents and three siblings during a late-night attack that left bodies strewn through the family's two-story home.
A booking document filed in Broken Arrow accused Robert Bever, 18, of five counts of first-degree murder and a count of aggravated assault in the attack Wednesday night.
Bever's 16-year-old brother was also being held. However, officers have not released his name or the charges against him because he's a juvenile. Broken Arrow Police Cpl. Leon Calhoun said both brothers were cooperating with the investigation.
Calhoun said Friday the agency was still looking for a motive and was scouring social media posts they believe belong to Bever. Those accounts include a Pinterest and Facebook account.
His Pinterest account paints a picture of Bever's interest in Star Wars, the rock band Linkin Park and sports cars. A Facebook post lists him as a recent graduate of Citizens' High School, which describes itself as providing "a home-school curriculum" for people hoping to earn a college degree.
The dead include his parents, David Bever, 52, and April Bever, 44. The Oklahoma State Medical Examiner's Office on Friday also identified the three dead siblings as Daniel Bever, 12; Christopher Bever, 7; and Victoria Bever, 5. An unidentified 13-year-old sister was in serious but stable condition in a hospital and an unnamed 2-year-old sister wasn't harmed and was placed in state custody.
Neighbors of the Bevers say they mostly kept out of sight and to themselves – the kids played alone in the backyard, walked down the streets bunched together and their parents didn't socialize much. That appeared to carry over to the father's work
David Bever's former co-workers in the IT department at Samson Resources described him as a quiet man who kept to himself.
"He was a nice guy, but we weren't close," said Lisa Wolfe, Bever's supervisor at Samson. "I hired him. He worked for us for several years as a contractor. He was a good worker and a nice guy. He didn't get involved in any office politics, and those are the kind of people I like to work with.
"He liked to do his work and focus on that. He didn't socialize a lot with the folks he worked with," Wolfe said.
A caller from the home was able to tell police that "their brother was attacking their family," according to documents filed to support the teenager's arrest. Police had said Thursday that the 911 call was silent. Calhoun said the agency would release the audio on Monday.
Upon the arrival at the home, "officers heard a faint voice from inside asking for help" and found the 13-year-old girl bleeding from multiple stab wounds, the affidavit said.
The young girl was still alive and made statements to the officers that "her brothers" were responsible for the attack, it said.
A neighbor of the family, Matt Jacobsen, on Friday described the 16-year-old as a follower, not a leader, and "nerdy," given his interest in computers and technology. Others in the subdivision noted the family seemed isolated to the point that they appeared to avoid community events.
David Bever's sister, Tamela Massey of Seminole, Florida, said her family is dealing with grief following the death of her brother and members of his family and that they do not know what may have triggered the tragedy.
"We have no idea," she said.
The Associated Press contributed to this report.