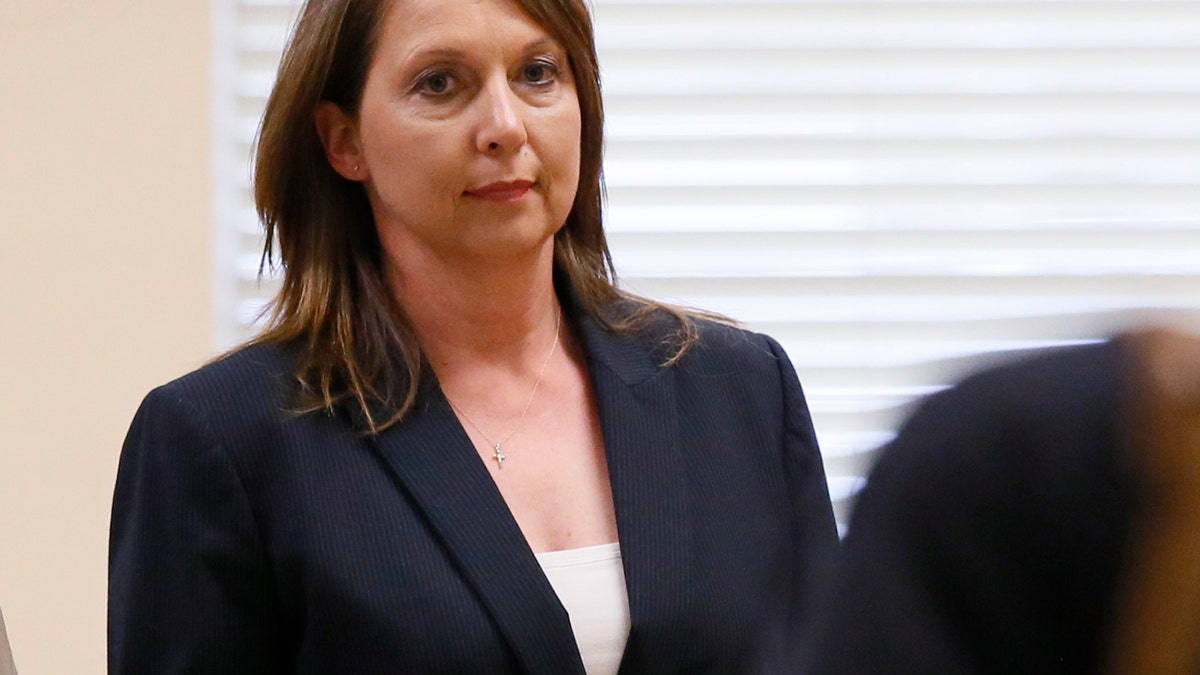 TULSA, Okla. – A white Oklahoma police officer charged with manslaughter in the fatal shooting of an unarmed black man testified Monday that a training video ran through her mind as she pulled the trigger.
Tulsa officer Betty Jo Shelby, 43, shot and killed 40-year-old Terence Crutcher in September on the city street where his SUV had stalled.
Speaking in her own defense during the second week of her trial, Shelby testified that she thought she saw Crutcher reach into his vehicle's window and that her training kicked in.
"I'm told in my training that you don't let them pull their arm back out ... they can pull out guns and kill you," Shelby said under questioning by her attorneys, according to the Tulsa World.
"If you hesitate and delay, then you die," Shelby said.
Crutcher didn't have a gun on him or in his vehicle and his family says the window was closed.
Police video shows Crutcher walking away from Shelby toward his vehicle with hands above his head, and other officers testified last week that they were not aware of anything Crutcher may have said or done to indicate that he was a threat. The footage doesn't offer a clear view of when Shelby shot Crutcher.
Prosecutors argue that Shelby overreacted when she shot Crutcher.
Shelby's attorneys have said Crutcher refused Shelby's commands to lie down during a two-minute period before police cameras recorded the shooting.
If convicted, Shelby, faces four years to life in prison.