Oil prices rise as Middle East clashes continue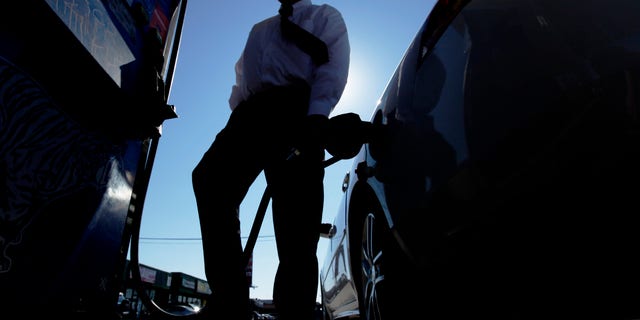 NEWYou can now listen to Fox News articles!
Oil prices rose Friday as anti-government clashes in the Middle East kept worries of oil supply disruptions alive ahead of the Presidents Day holiday weekend.
Closer to home, motorists planning trips during the three-day weekend found gas pump prices about 54 cents higher than a year ago, with prices for a gallon of regular ranging nationally from $2.958 to $3.752.
The national average for a gallon of regular was $3.156 on Friday, according to AAA, Wright Express and the Oil Price Information Service.
Instability in the Middle East was the biggest worry for most energy traders on Friday. Troops in Bahrain confronted thousands of protesters calling for an end to the country's monarchy. In Libya, Moammar Gaddafi's regime deployed security forces and warned citizens against joining the unrest in which dozens of protesters have been killed. Protests also continued in Yemen for an eighth day.
"With a long weekend ahead of them, traders were concerned that they could return on Tuesday to a world that could conceivably be changed from the one left behind," said analysts at U.S. energy consultancy Cameron Hanover.
Meanwhile, China again sent a signal to banks to curb lending in an effort to cool economic growth and control inflation. Some of those steps previously hurt oil prices, but now the markets see them as largely ineffective, said analyst Stephen Schork.
"Right now, I think Middle East news trumps all," he said.
Benchmark West Texas Intermediate oil for April delivery rose 87 cents to settle at $89.71 a barrel on the New York Mercantile Exchange. Brent crude for March delivery lost 7 cents to settle at $102.52 on the ICE Futures exchange in London.
Analysts say the price of Brent, which is the benchmark for North Sea production, has been affected more than traditional benchmark WTI by events in the Middle East, because it is a reference price for oil produced in other areas, such as Africa and South America. Production interruptions also have helped keep Brent above $100 a barrel since the end of January. High U.S. crude inventories and sluggish demand are keeping the price of WTI below that of Brent.
In other Nymex trading, heating oil lost 1.95 cents to settle at $2.7129 a gallon and gasoline rose 2.36 cents to settle at $2.5513 a gallon. Natural gas added 0.8 cent to settle at $3.876 per 1,000 cubic feet.
___
Alex Kennedy in Singapore and Pablo Gorondi in Hungary contributed to this report.