Oil climbs as dollar sags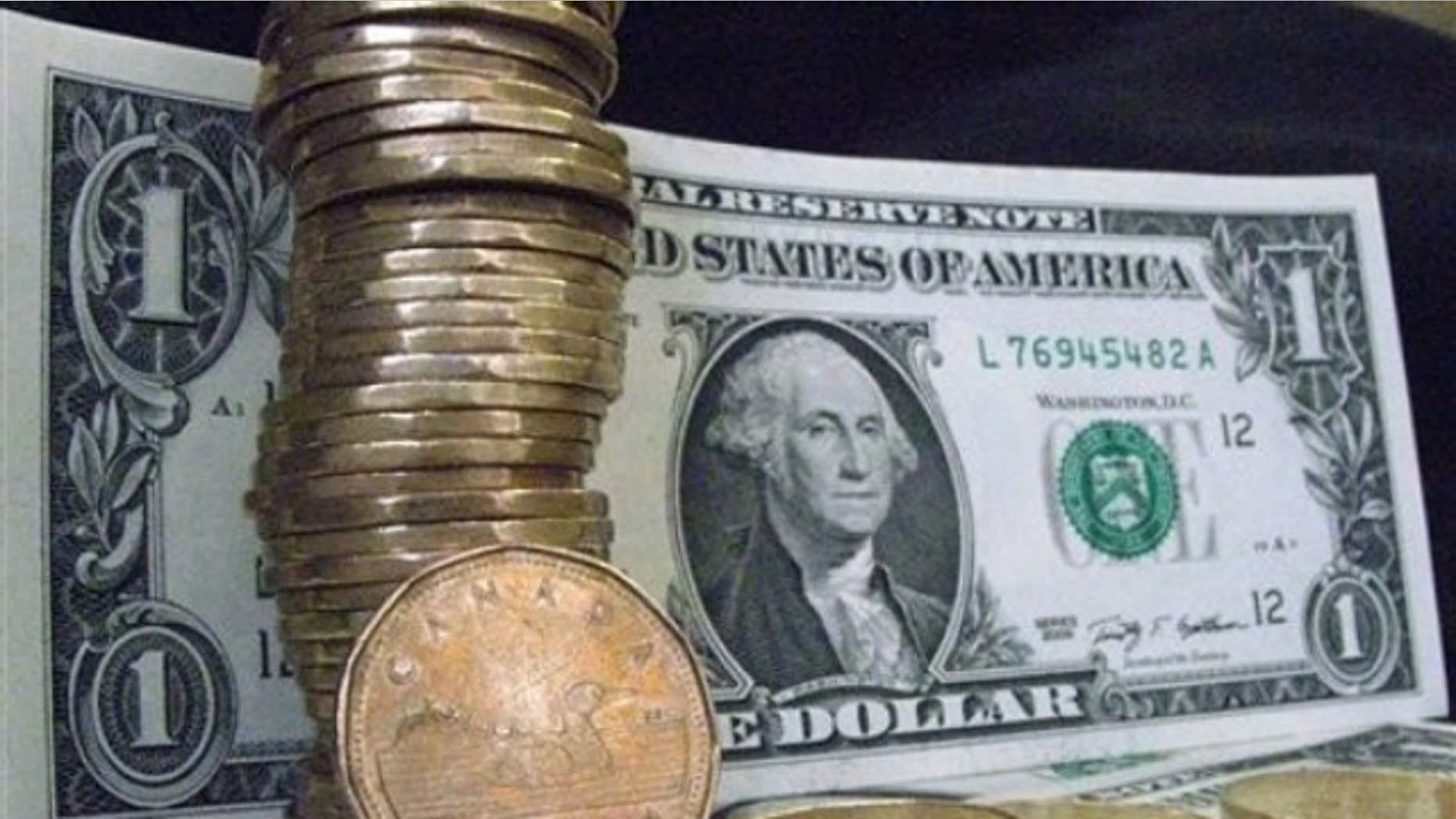 NEW YORK – Oil prices climbed on Monday as the dollar fell against the euro and other currencies. Benchmark crude rose 91 cents to $82.60 a barrel in midday trading on the New York Mercantile Exchange.
Gas pump prices were virtually unchanged from Sunday, at a national average of $2.813 for a gallon of regular. That's about two cents below a week ago and almost 15 cents higher than a year ago. Drivers in western states, North Dakota and New York are paying the most, with pump prices above $3 a gallon. The lowest prices are found across most of the South, as well as Missouri and Oklahoma.
The dollar lost ground against the euro and fell to a 15-year low against the yen. That follows what JP Morgan analysts called a "rather bland" statement from the weekend G-20 meeting that said exchange rates should be determined by markets. "This is certainly nothing new, and the reality is currencies will continue to take a back seat to domestic priorities."
Oil prices tend to rise as the dollar falls, because oil is priced in dollars and becomes more attractive to holders of foreign currencies.
The G-20's lack of a firm position on currency devaluation makes it more likely that the Fed next month will announce more action to bolster the U.S. economy, possibly buying government securities, which will inject more money into the system. That's likely to weaken the dollar further and support higher oil prices.
It's not all about the dollar. Energy consultants MF Global said in a note to investors that "steady demand for raw materials from China and India are supporting oil. Additionally, industrial strikes in France, sparked by the government's plan to raise the retirement age have shut 11 refineries cutting gasoline production."
Energy analyst Phil Flynn notes that the French strikes have resulted in larger-than-expected exports from the U.S., which could show up in the Energy Department's weekly petroleum inventories report on Wednesday as lower supplies of oil and gasoline, a trend that's been evident for weeks.
"We are seeing clear trends in inventory surpluses declining against year-ago and two-year-ago levels," energy consultants Cameron Hanover said. "At the same time, though, we are seeing clear trends toward losing demand." If demand continues to drop, inventories will stop falling.
Natural gas prices are lower. The November contract hit a 52-week low of $3.255 at one point on Monday. "Forecast trends continue to show significantly milder weather for the next few weeks," JP Morgan said. "With these above normal forecasts, it is likely that we will see builds for the month of November that could rival those seen last year."
Natural gas for November delivery lost 7 cents at $3.262 per 1,000 cubic feet on the Nymex.
In other energy trading, heating oil added 0.89 cent at $2.2605 per gallon, and gasoline gained 2 cents at $2.0838 a gallon.