Ohio woman who drove on sidewalk to avoid school bus ordered to wear 'idiot' sign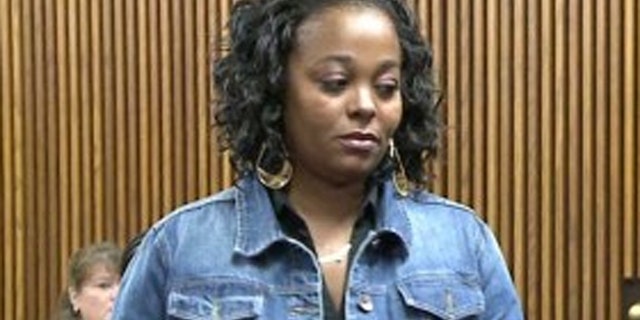 CLEVELAND – A woman caught on camera driving on a sidewalk to avoid a Cleveland school bus that was unloading children will have to stand at an intersection wearing a sign warning about idiots.
Court records show a Cleveland Municipal Court judge on Monday ordered 32-year-old Shena Hardin to stand at an intersection for two days next week. She will have to wear a sign saying: "Only an idiot drives on the sidewalk to avoid a school bus."
The judge ordered her to wear the sign from 7:45 a.m. to 8:45 a.m. both days.
Hardin's license was suspended for 30 days and she was ordered to pay $250 in court costs.
Messages seeking comment were left at a telephone listing for Hardin and at her attorney's office.