Ohio student dies after shooting himself in school bathroom, officials say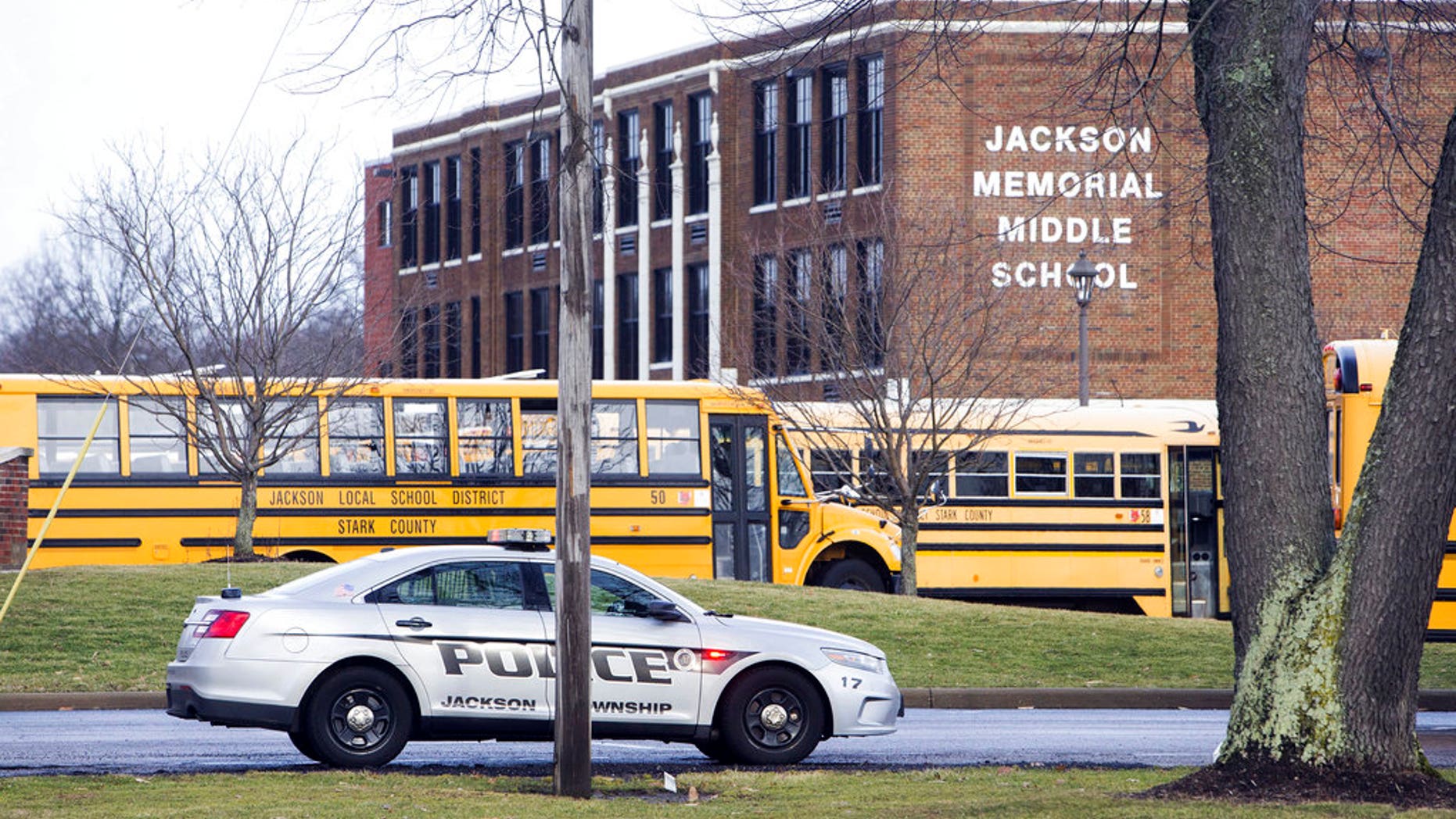 The Ohio student who apparently shot himself with a gun in his school restroom on Tuesday has died, officials announced Wednesday.
The deceased seventh-grader, from Jackson Memorial Middle School, was identified by the coroner as Keith Simons, 13, Jackson Township Police Chief Mark Brink said during a news conference, according to Fox 8.
OHIO MIDDLE SCHOOL STUDENT SHOOTS SELF IN SCHOOL BATHROOM, OFFICIALS SAY
Simons rode the bus to school Tuesday morning, concealing the weapon he'd taken from his mother's house beneath his clothes, Brink said. He reportedly went to the restroom immediately after arriving and fired a .22 caliber gun, which was heard shortly before 8 a.m. The school was placed on lockdown.
The teen suffered an apparent self-inflicted gunshot wound and was taken to the hospital. He died the following day at Children's Medical Center in Akron, Fox 8 reported.
Brink said the teen had been in contact with several people on his way into the school and no one noticed the weapon on him.
FREE CONCEALED CARRY CLASSES OFFERED TO TEACHERS BY OHIO SHERIFF IN WAKE OF FLORIDA SHOOTING
An investigation into the incident is ongoing, Brink said, as police continue to conduct interviews and review seized evidence. He added that it was not yet clear if the shooting was intentional or if the teen had other plans.
"We're going to attempt to find out exactly what he was planning for yesterday morning," Brink said.
Investigators looked through his backpack after the shooting and found bottle rockets, batteries and ammunition, Brink said. He earlier described the items as devices meant to cause a distraction.
The Associated Press contributed to this report.