Ohio professor fired over anti-Semitic Facebook posts
An Oberlin College professor whose anti-Semitic social media rants stoked controversy and angered alumni was fired from the Ohio liberal arts school Tuesday after "extensive consideration" by the Board of Trustees.
Assistant Professor of Rhetoric and Composition Joy Karega first came under fire in February after a series of anti-Semitic Facebook posts blaming Israel and Jews for 9/11, the Charlie Hebdo terror attack and the creation of ISIS. At the time, FoxNews.com reported that Oberlin President Marvin Krislov appeared to defend Karega's freedom of speech in a letter to the college community.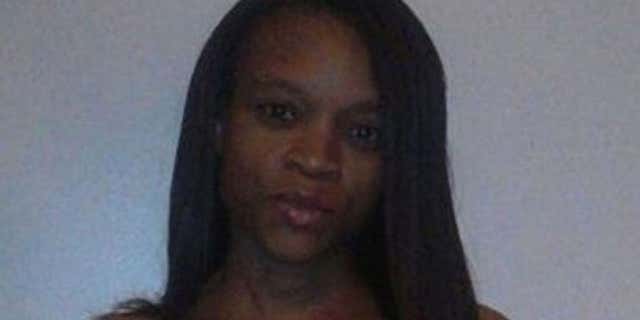 But after a "comprehensive review" and recommendations from multiple faculty committees and Krislov, the Board of Trustees voted to dismiss Karega for "failing to meet the academic standards" that Oberlin requires of its faculty and students.
LOUISIANA STUDENT CITED FOR HATE-CRIME HOAX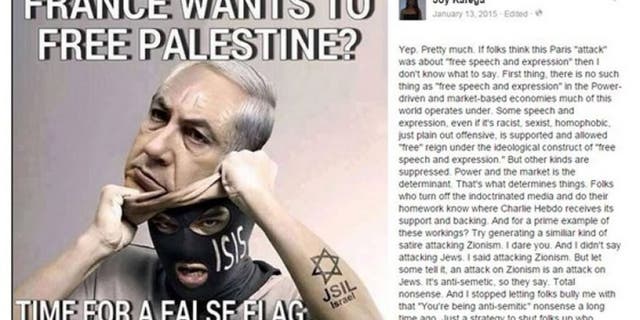 "Dr. Karega attacked her colleagues when they challenged inconsistencies in her description of the connection between her postings and her scholarship," the board said in a statement released Wednesday monring.
Karega told FoxNews.com that her social media posts were taken out of their original context and "grossly misrepresented" in published reports.
"Since the publication of the posts, I have been inundated with HUNDREDS of [pieces of] hate mail filled with slurs (racial, misogynist, classist), harassment, and threats," Karega told FoxNews.com in an email. "Oberlin College has campaigned to implicate my professional fitness using arbitrary, inequitable, and discriminatory practices -- indeed, the college launched an assault on my substantive rights."
Conservative columnist and Oberlin alum Michelle Malkin, who called for Karega's ouster in March, said she was glad to see her alma mater take action.
"Good riddance to Joy Karega," Malkin said. "She was an untenured and unhinged loon whose anti-Semitic diatribes and barely literate social media rantings shamed Oberlin and all of American higher education."
Malkin told FoxNews.com that during her studies at Oberlin, she witnessed similar Israel-bashing and anti-Semitism, and a "stubborn intolerance of diverse political viewpoints."
Karega vowed not to accept the ruling without a fight.
"I will challenge the college's decision and assault on my substantive rights through all the avenues I have available to me," Karega said in her email. "The Oberlin community doesn't deserve this racist, arbitrary attack which has damaged the name and reputation of 'Oberlin.'"