Ohio police officer wounded in weekend shooting dies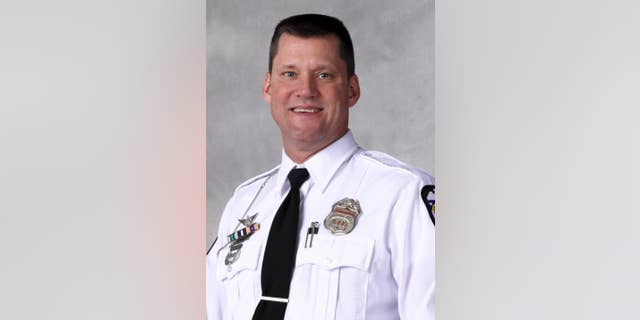 NEWYou can now listen to Fox News articles!
COLUMBUS, Ohio – An Ohio police officer died two days after he was critically wounded when a man opened fire on a SWAT team trying to arrest him for allegedly setting his estranged wife's house ablaze, officials said.
Columbus police said Officer Steven M. Smith died late Tuesday afternoon, surrounded by his family. He was 54 years old.
Lincoln Rutledge, of Columbus, shot Smith and held police at bay for several hours on Sunday, police said.
A Franklin County Municipal Court judge earlier Tuesday ordered the 44-year-old Rutledge held without bond on charges of felonious assault and aggravated arson. The judge cited concerns about a risk to public safety if Rutledge was released. A public defender assigned to Rutledge declined to comment about the charges against him.
Smith was a 27-year veteran of the Columbus police force. He leaves behind his wife of 32 years and two adult children.
Smith is the 54th Columbus police officer killed in the line of duty.