Ohio man arrested after allegedly pulling knife on cousin, 3-year-old boy, report says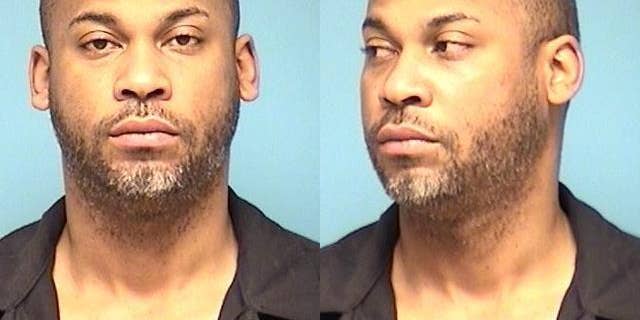 NEWYou can now listen to Fox News articles!
Police in Ohio arrested a man after he allegedly threatened to kill a house full of people, including his cousin and a 3-year-old boy, with a knife, Fox 8 Cleveland reported.
Daniel Scott, Jr., 36, arrived at an Elyria residence Thursday evening looking for his cousin, whom he believed owed him money, the outlet said, citing a news release from the Elyria Police Department.
REPORTER AT KENTUCKY SHOOTING LEARNED THAT SUSPECT WAS HER SON
The family member reportedly didn't agree, at which point Scott allegedly brandished a knife aimed at his cousin's abdomen and said he'd kill him.
After being told to leave the premises, Scott allegedly threatened his cousin's 3-year-old stepson, pulling the weapon up to the boy's throat, Fox 8 said. He also reportedly threatened to kill all of the people at the residence.
PREACHER WHO CHEATED USING ASHLEY MADISON TRIED HIRING HIT MAN ON DARK WEB IN BID TO MURDER WIFE, COPS SAY
No one was harmed during the incident, according to Fox 8, and authorities arrested Scott.
He was booked in the Lorain County Jail Friday morning, according to online police records. He was charged with aggravated menacing and released on bond later that day.
He is expected to appear in court Feb. 9, Fox 8 reported.