Ohio library rejects adding transgender coverage to health insurance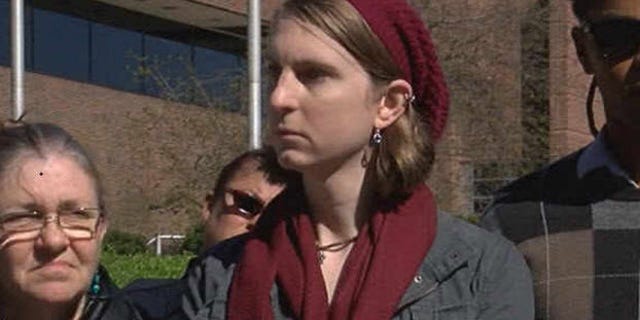 Rachel Dovel, a transgender woman and 10-year Public Library of Cincinnati employee, was hoping gender reassignment surgery would be covered in her health insurance.
"I knew that I wasn't a boy but it didn't click. It didn't mesh until 2014," Dovel told FOX19 NOW.
Dovel wants gender confirmation surgery, but the insurance policy offered to employees at the library doesn't cover it, and it won't cover it anytime soon.
A unanimous vote by the library's board of trustees reinforced its previous decision to not cover transgender healthcare.
Dovel says the procedure she's seeking will cost about $25,000.
"That's what health insurance is. We cover the health needs of the people who work for this library - that work hard for this library every day," said Dovel.
The board underlined issues with falling state funding and an expected 8.7 percent increase in healthcare costs next year with its 410 employees enrolled in the library's healthcare plan.
Trustees also struck down other potential additions to its health care coverage including gastric bypass surgery, infertility treatment and prescriptions — saying these additions would add $250,000 in yearly expenses.
"We've never actually added any riders to our core health insurance policy before," said Chris Rice of the Public Library of Cincinnati and Hamilton County.
"It's ultimately a business decision. It's a quarter of a million dollars to add all the bearing riders to our health insurance policy. It's what's best for the library and all of its employees," Rice told FOX19 NOW.
As it stands, of 471 workers eligible for insurance at the library, 410 of them are currently enrolled in the policy.
"The library has chosen not to stand by its LGBT employees in a positive way," said Dovel's attorney Josh Langdon.
Langdon tells FOX19 NOW that they plan to pursue legal action.
"It's really disappointing that they have subjected themselves to a federal lawsuit by treating this as an elective procedure rather than a civil rights battle," Langdon said. "There are no other options except taking it to court at this point."
Dovel says her fight is not over.
"I have to go to work tomorrow. I work here and if I want to see this through to the end, I need to keep being the good employee that I am," she said.
Finding insurances that cover transgender healthcare can be difficult to navigate. Some private firms like Signa, Highmark and Amerigroup cover gender reassignment surgeries. Government health care services like the Veteran's Administration are considering covering transgender procedures.
State funding to libraries has certainly taken a hit. According to the Ohio Library Council, funding has been slashed 28 percent since 2008.
The public library fund received 1.66 percent of the revenue from state general revenue sources in 2016, according to the Ohio Department of Taxation.