Ohio house explosion leaves 1 dead, another critically injured, officials say
At least one person was killed and another was critically injured on Sunday after an Ohio house explosion that left the street and lawns covered in debris.
The explosion was reported at a house in East Cleveland Sunday afternoon, Cleveland fire officials said. Police added at least four homes were on fire, Fox 8 reported.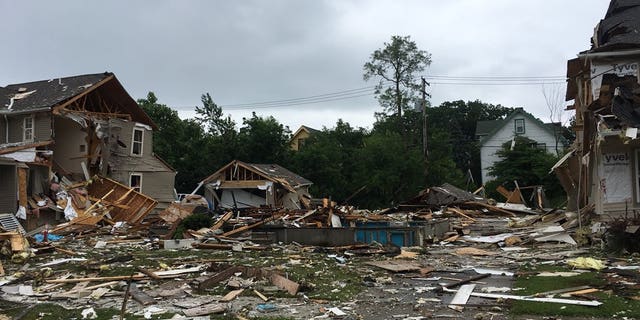 The person who was critically injured was taken to the hospital.
Photos from the scene showed only the roof of a home still intact after the explosion. Pieces of wood scattered the lawn and street as Fire officials and police officers were assessing the scene.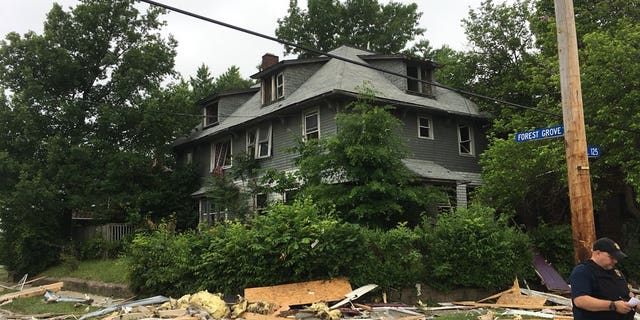 Officials said neighboring houses were also damaged.
Neighbors told Fox 8 the explosion had knocked out windows of homes that were five houses down the street.
It's unclear what caused the explosion.