Ohio gun shop owner killed when gun discharges during concealed carry permit class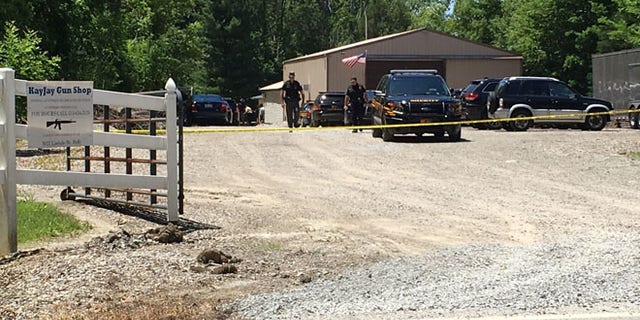 NEWYou can now listen to Fox News articles!
The owner of an Ohio gun shop was fatally shot Saturday when a student in a concealed carry permit class accidentally discharged a weapon, the Cincinnati Enquirer reports.
James Baker, was shot in the neck around 1 p.m. Saturday and died at his KayJay Gun Shop near Amelia, the paper reported.
The class is part of a program designed to coach participants on gun safety.
There were about 10 people in the concealed carry class in a room adjacent to where Baker was sitting, according to the Enquirer.
A class participant discharged a handgun while practicing weapon malfunction drills, the paper reported.
The bullet passed through a wall and struck Baker.
According to the gun shop's website, the class taught basic pistol safety, gave students range time and reviewed Ohio's gun laws.
A neighbor of the gun shop told WCPO-TV that Baker spent his whole life teach others how to protect themselves.
"I can't say enough about him—how much he was loved by the whole community and we lost someone really special," Anita Fritz said. "HE loved and wanted to protect. That's why he did what he did."